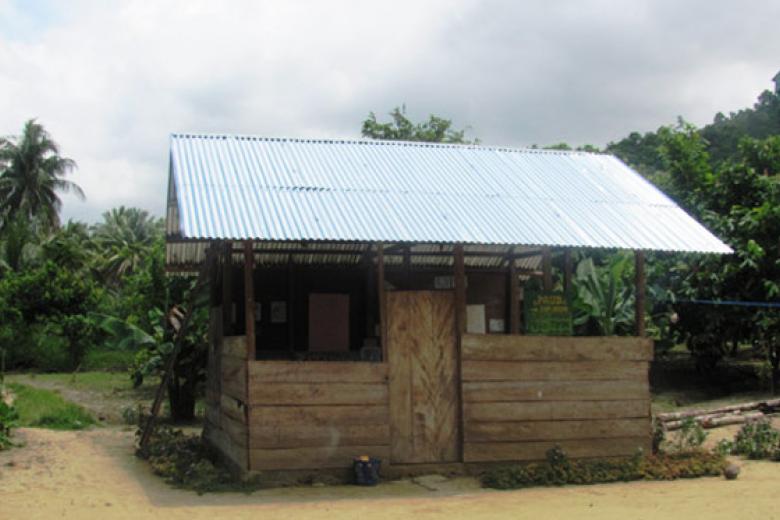 Zinc Sheet Roof for Sopi Indah Early Childhood Care and Development Centre
Friday, November 28, 2014
In Sopi Indah village, the Early Childhood Care and Development (ECCD) is located in the foothills, two kilometers away from the main road. In this community, most of the villagers work as coconut and cocoa farmers. To access this school, visitors pass through empty fields and travel on a difficult road.
In local language, Sopi means the small river. It refers to river flowing behind the ECCD building. The river is often used by surrounding people for their daily needs.
When the building was first constructed, the roof was made of dried palm leaves. When it rained, the water flowed into the building. The teacher would need to dry off the floor before starting learning activities.
Since the centre's condition needed to be improved, Wahana Visi Indonesia, a partner of World Vision in Parimo, contributed 30 zinc sheets to upgrade the building's roof.
But they didn't stop at zinc sheets. The Sopi Indah ECCD also received learning tools such as building blocks, dolls, and name boards. Inspired by the contributions, people near the school helped construct the new rooftop.
"Without help from Wahana Visi Indonesia, we couldn't afford to change this rooftop," said Sumirna, a tutor.
Now, the students of Sopi Indah ECCD study comfortably.
*Written by Yahya Sakaria, Development Facilitator, Wahana Visi Indonesia at Parimo operational office