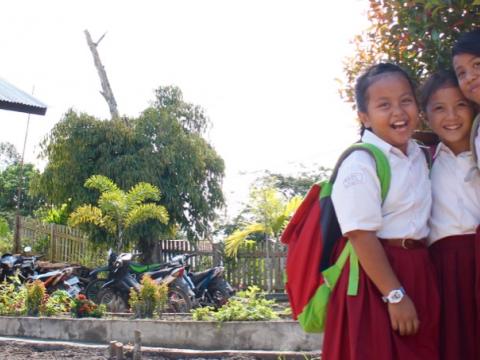 Grants and special projects
We aspire to the highest levels of best practice and accountability in all that we do. See how communities across Indonesia are benefitting from World Vision's partnerships.
-- The absence of forest meant a bleak future for the next generation. Without forest, the community did not have enough water for daily needs or for farming. World Vision supported change in East Sumba through a grant provided by the Australian Department of Foreign Affairs and Trade (DFAT) - Australian NGO Cooperation Program (ANCP). The project aimed to improve the East Sumba community food security through integrated natural resource management.
-- A UNICEF funded project helped create disaster resilient schools in Surabaya. Learn more