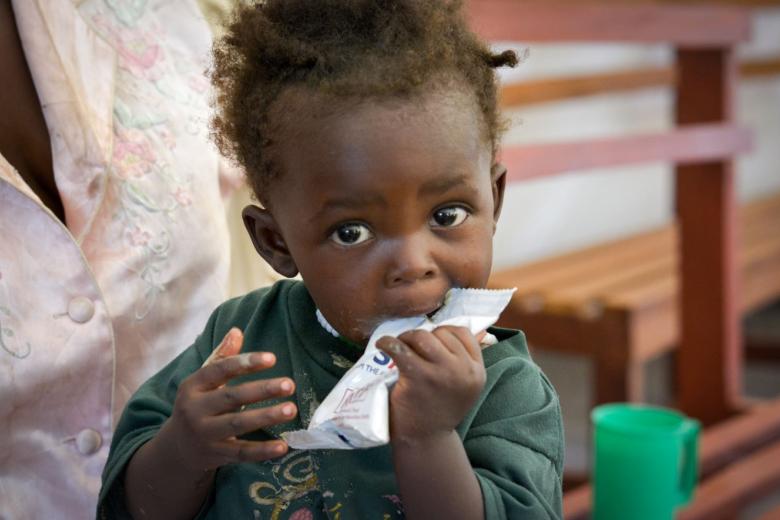 How a small packet saved the life of a young South Sudanese girl
Thursday, July 5, 2018
Earlier this year, Juliana's life was in danger.
She lives in South Sudan: a country that's celebrating its seven-year anniversary on July 9th, yet has people worried for their safety because of an ongoing conflict.
The instability has led to other risks in addition to violence; right now 1.1 million children under the age of 5 are acutely malnourished. Juliana was one of them.
Her mother, Grace, was worried she would die. 
But things changed after Grace met a World Vision volunteer and was introduced to Ready-to-use Therapeutic Food (RUTF). 
These are administered at nutrition centres in South Sudan and offer a high energy, vitamin and protein rich, ready-to-eat paste for children suffering from malnutrition. 
Within two months Juliana had gained weight, started crawling and was no longer considered malnourished. 
"I'm very happy to see how Juliana is doing now," Grace says. "She's more healthy than the other children were at her age. I'm hoping she'll continue to be healthy in the future."
World Vision works in 233 health centres and 6 hospitals in South Sudan.