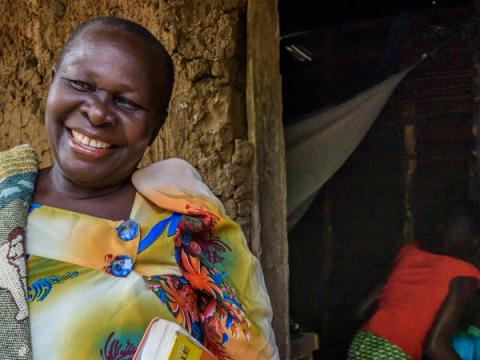 Week 3: Josephine's Story
"I was sick and you looked after me..."
Click to read more of Josephine's story
EXPERIENCE
Here's how you can walk in Josephine's story throughout your daily actions this week. Be intentional about noticing when others around you are sick or facing isolation, and find ways to show mercy and kindness in your everyday interactions with people.
Take some time during your morning or your lunch break to be completely alone — without other people or electronic devices. Use this time in solitude to pray and meditate on God's words for those who may be suffering from sickness or pain in isolation. Write down your reflections during this time.
Towards the end of the week, reflect on these questions and discuss with your family, small group or a friend.
How has walking with Josephine's story and spending time in isolation changed your understanding of people who are sick or on the margins of your community?

How often this week did you notice people who were sick or facing a challenge?
OTHER WAYS YOU CAN TAKE ACTION
Local:  Volunteer at a local hospital or senior centre. Create cards or write letters for those who are sick.
Global: Visit your country's World Vision website to see how you can support those who are suffering from illness or isolation in their community.
PRAY
This week, pray for families like Josephine's who are facing sickness and isolation.
Ask for God to give strength and protection to those who are sick, especially children.

Pray that the world's most vulnerable people would have access to the medicine and care they need.

Pray for wisdom and strength for the doctors, nurses and medics working in hospitals and clinics.

Pray that scientists and researchers find new ways to protect people from illness and cure diseases.