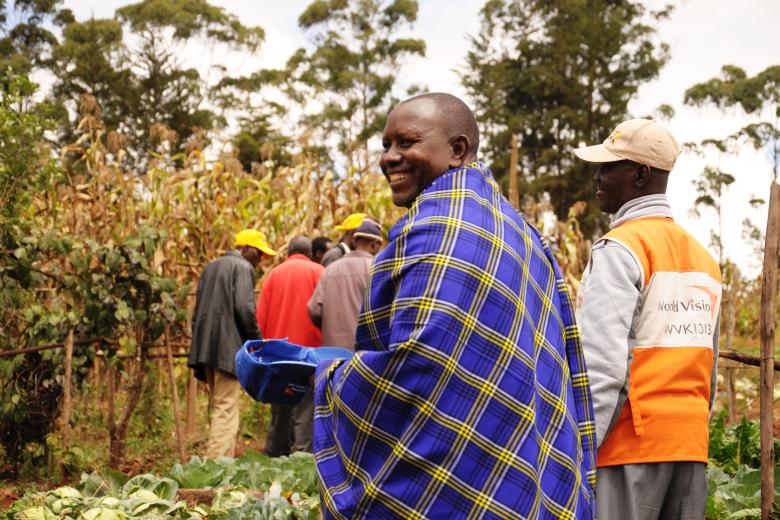 Pastoralist community embraces farming in Samburu
Friday, December 23, 2016
In a community where sheep, goats and cattle are highly valued and often, considered the only source of income, nutrition and symbol of wealth, health and status, cultivating land for the Samburu community is a huge departure, from tradition.
Evidence available from research shows, that there is a gradual decline in communal grazing lands in arid and semi-arid lands such as in Samburu County. The decline has necessitated need for pastoral communities to find alternate means of survival in poverty-stricken areas, characterized by minimal access to basic services. 
However, through the Samburu Pastoralist Livelihood Improvement Project (SAPLIP), implemented by World Vision Kenya and funded by the European Union through the Kenya Rural Development Program, livelihood and food security has improved in Samburu Central sub-county.
A key success of the project is 75.6 percent of the community have realized increased food production at the close of the four-year-project, in comparison to only 44 per cent, before the project commenced.