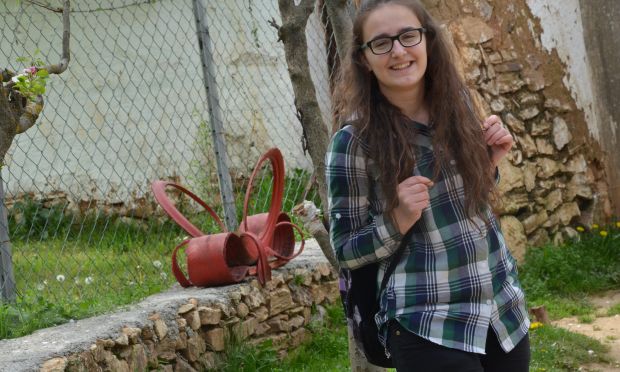 When you are born among shots, fire and bombs, what you dream about most is peace. So it was for Krenare. The 18 years old girl was born and lives in Kraishta, a small town in Kosovo. Her father was a commander in the Kosovo army. During the war, he was injured and taken hostage. Her mother, a doctor by profession, cured many other injured persons. Krenare was grown up hearing about people losing their lives, hate being the moto of everyday, even though the war was gone. "I wasn't happy; My friends and I didn't have a proper childhood. We had no place to play, no place was safe enough for us. We were afraid to go out of our homes", she says. So she was raised as a shy child, didn't talk much, and had few friends. "People thought I was autistic for a long time. I started to believe it too", she continues.
The young girl was raised hearing about a dream called "Independent Kosovo." But, besides dreaming, there is also working for it. Krenare, whose name means "proud", is a peacebuilder in the full meaning of the word.
Her journey began when she heard that some new people had come to her school. They were World Vision staff. They started to talk to students and teachers about a project called Kids for Peace club, whose purpose was to promote peace and love among the children of Kosovo. Once created, the groups, gathered Albanian and Serbian children. By spending time together and knowing each other, they overcame the obstacles of seeing other as the child of the enemy. The youngsters became friends. Krenare was among the first to join the club. "I was only 13 at that time. For the first time, I started to gain self-confidence, and have friends. Being part of this project and sharing my concerns with other children gave me a reason in life: to build peace", the young lady says proudly.
Together with many other children and youth in Kosovo, they have undertaken different initiatives. She remembers one such, as the most significant to her, the help they gave to a Serbian family in need with four children. Serbian children collected money, clothes, some household furniture and some food. Then, they asked to the Albanian children to go to the family together, spend time with them and distribute what they had collected. Krenare remembers this as a special moment in her life…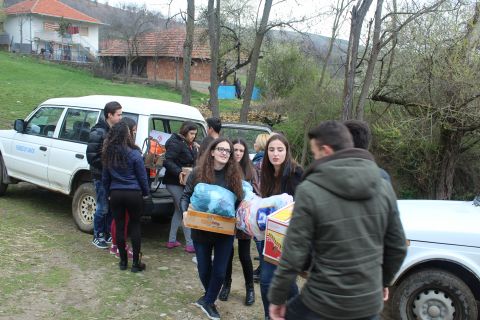 "She is happy, accomplished and she is acting like a real fighter, is helping people of Kosovo live in peace," the mother says. Both parents are proud of her.
This summer, together with Artina, an Albanian girl and Filip, a Serbian boy, she participated in the CATS (children as actors for transforming society) conference, where they spoke and inspired others by sharing how are they building peace in their country. "It is impossible to forget what happened, but we know that there is only one way to live happy and that is peace", Krenare says. Her eyes fill with tears when she starts to tell how she dreams Kosovo to be: a country where everyone loves each other, and works together to build a strong state.
Currently, there are 16 Kids for Peace clubs across Kosovo with more than 300 members. When children reach the age of 14, they can apply to be part of the Youth for Peace networks. To date, World Vision has established 5 local Youth for Peace networks where a total of 150 youth are participating and 1 national Youth for Peace network with 25 members. The participants are from both the Albanian and the Serbian community. "What started off as a dream is now a reality; we managed to bring together youngsters who for years built borders between them even though they were living in the same country" says Loreta, a World Vision employee in Kosovo.