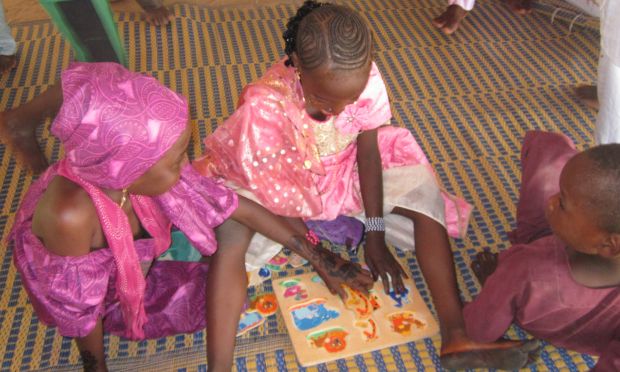 It is 10 am in Selia, a village in north of Baga Sola, Chad. The sun is already high in the sky and the landscape is harsh and dry. But although the environment is hard, Selia has joined several other local communities to welcome several families who fled Boko Haram's attacks.
In the village, one can easily see many makeshift thatched houses for the displaced people, which have been erected with the help of the host communities. Attacks by Boko Haram forces in Lake Chad basin have affected almost three million people and even mentioning Boko Haram's name has become taboo here.
In this difficult environment, World Vision is working hard to ensure that children are safe by supporting communities to heal from the distress and sufferings they have witnessed.
"The World Vision child protection project helps families and children become more aware of the dangers that children face", says Fidele Nindagiye, World Vision's child protection in emergencies specialist for this emergency. "With this knowledge, families are equipped to prevent such dangers. Moreover, during a conflict, children are the most vulnerable and we have provided support for children who have been victims of several abuses such as early marriage and rape."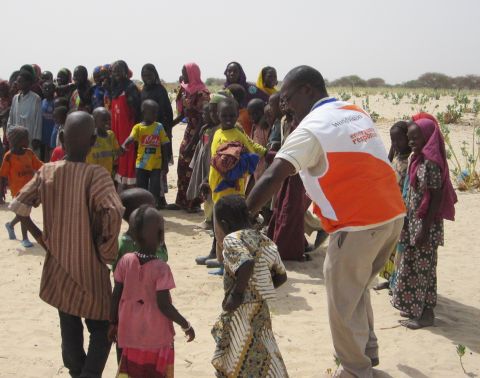 World Vision is working hard to ensure that children are safe by running childfriendly spaces and supporting with key protection activities
The armed conflict between Boko Haram and government forces has displaced more than 1.4 million children from their homes. Children have witnessed attacks on their communities, including people being killed, leaving them deeply traumatized.
Seven-year-old Zara shares vivid memories of coming to Selia with her parents. Although she's been in the village for a year now, the images of atrocities remain and are hard to get rid of.
"I am always afraid that they [Boko Haram] will come at any time to harass us, capture us and burn our village," says Zara. "When I close my eyes, my mind keeps working, recalling the murders and massacres. I can see how my friends were taken away. The images are there. They won't go away".
World Vision works to strengthen protection and psychosocial well-being of children and their communities. Internally displaced persons, refugees and host communities benefit of child-focused interventions with an emphasis on creative work and games aiming to encourage children to open up. Simple pleasures such as these can go a long way in helping children recover and start a normal life.
Today Zara participates in psychosocial activities and learns the importance of education and upholding children's rights.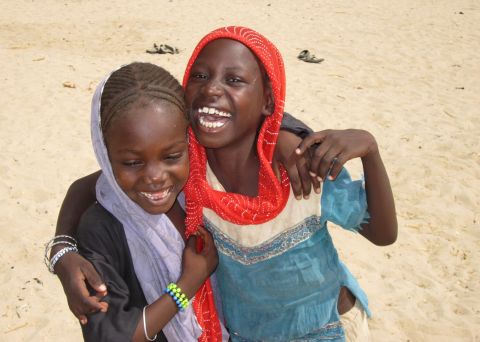 "Playing and laughing have become a reality here, and I have made a lot of friends" she says.
World Vision has built two child friendly spaces in Selia hosting about 400 children like Zara and envisages to build other ones in Fende village.