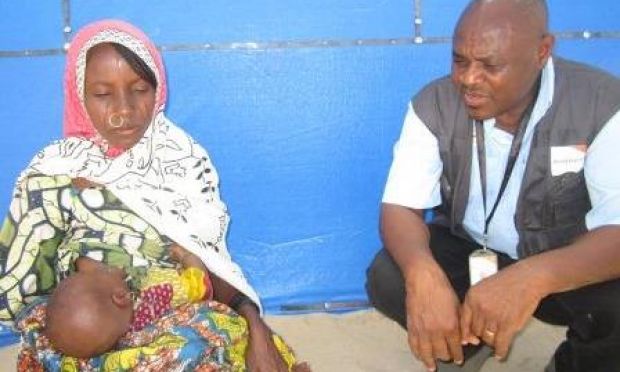 Boko Haram's attacks in Lake Chad region affected almost three million people, and recently, Esperance Klugan, World Vision's senior director of operations for the western Africa region, got a first-hand look at some of the work his organisation is doing to help people in need in the region. The Lac region of Chad, is currently hosting more than 300,000 internally displaced people, refugees and returnees.
In Selia, a village in north of Baga Sola, Chad, Klugan interacted with children attending Child-friendly Spaces (CFS) set up by World Vision. He was able to listen to eight-year-old Fatime, whose family came to Selia after fleeing Kaiga, another village in the lake area to escape the attacks of Boko Haram. Fatime is now an internally displaced child living with her family and twice each day, she visits the CFS, where she is gradually learning to read and count.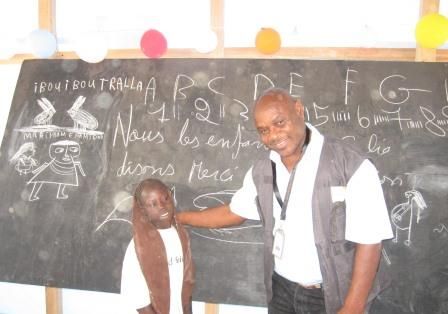 World Vision works with trained community animators to offer proper care and supervision to children attending Child-friendly Spaces. Children are given the chance to draw, play and make friends, and they're also taught about hygiene and sanitation, especially on the importance of washing their hands. Spending time at the CFS helps children build their socialisation skills and they're taught to treat everyone equally and not to differentiate between ethnic groups.
Klugan joined with the local children in outdoor activities like football. For children of Selia, accessing their fundamental right to leisure isn't that easy. Most boys do not have a football and can only dream of purchasing one. Many children do not have the opportunity to play and escape the sufferings and trauma they experienced. So far 2,037 children have received psychosocial support and participated in creative activities such as art and fun games in Chad and Niger.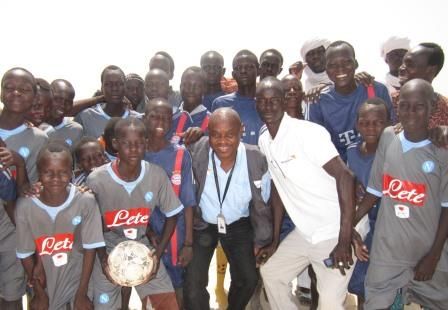 "World Vision's Child-friendly spaces bring together children and mothers who are the most affected people during conflicts, and our work to provide clear water for hygiene and sanitation activities is important. It's critical to use all existing opportunities to continue our support to these people. Many needs are still unmet," Klugan said.
He added: "We should not forget that refugees and displaced people used to be productive and were able to provide for their children's needs before, but the current instability has made them vulnerable but they are very resilient people. Investing in food security through training sessions, savings groups or seeds distribution is important to increase the level of economic activity here and helping in rebuilding their lives."
World Vision has increased its funding requirement to $15 million for this response, from its earlier appeal of $10 million, in order to aid additional 91,000 most vulnerable people.