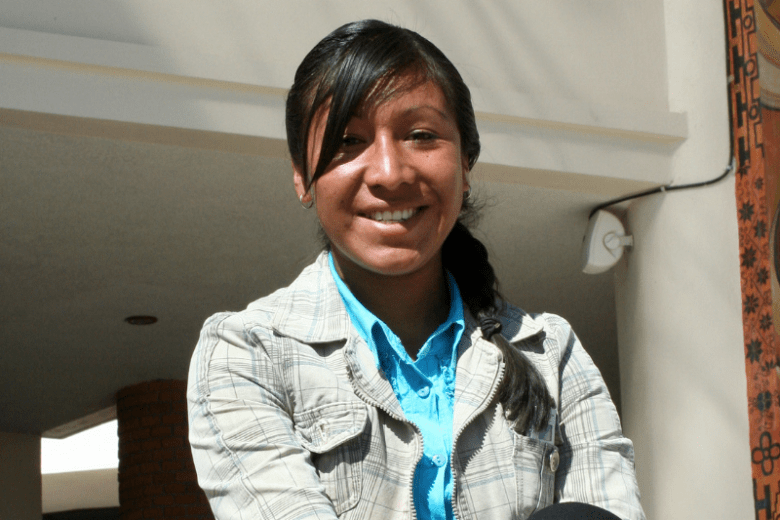 If I could be reborn, I would choose again to be a woman
Wednesday, March 6, 2019
By: Carolina Santos Segundo
When I was a little girl, it was hard to understand hierarchies, gender roles, and macho ideologies that want to confine women to stay at home, to the care of children, sick relatives, animals and the fields. 
Childhood is one of the stages of life where innocence in the face of these issues allows you to be free until family and the community cut your wings. They realize that it is necessary to teach you consciously or unconsciously the way of thinking, being and living in a traditionally correct way.
This has been part of my life story and of many women from different parts of the world.
I do not remember how the idea of ​​wanting to study was born in me, I dreamed of being a teacher. While I was in primary school, I counted how many years of study I needed to achieve it, I saw myself in the future as a professional woman.
However, the society and my family did not expect this from me, they thought that nothing would happen if I did not study, that the study was for my brothers because they were men. Due to the economic situation, my parents wished that as soon as I finished elementary school, I would start working to contribute monetarily at home. It was not profitable to invest in my education because sooner or later I would get married, I would ended up having children and would forget them, therefore, it wasn't worth it. 
When there was an opportunity to talk about the family heritage, they told me that when my sisters and I got married, we could have the right to some sheep and turkeys; by raising them, they would be our way of living. Instead, my brothers were entitled to the land because they would be heads of family. This seems wrong to me because the best inheritance for a woman is the opportunity and freedom to access education. That's why I clung to this longing for life, even if they pointed me out as rebellious, dreamy and unrealistic.
Photo: María Flota
In this world there are many ways to see, treat and build women; allowing the existence of common patterns of beings and doings. There is still a wrong conception of being a woman, however, education has helped me to cultivate my critical vision of the realities of the women of my family and my community; determining that not everything that is expected of a woman agrees with the respect for her dignity.
This is how I believe that education is fundamental for women, it is one of the social assets that should not be denied to anyone. The opportunity to prepare myself, allowed me to understand that, yes, we can build a different world where there is an equal value among people.
Although inequalities still surround women these days, education helps us turn negative situations into strengths. It has helped me to be brave, to say what I feel and think; It impels me to defend my rights and those of others, it motivates me to be a better person every day, it has given me the basic tools to recognize myself as a valuable woman, to feel happy for being an indigenous jñatro (mazahua) woman, but above all, to value my life.
Today I can say that if I could be born again, I would choose to be a woman again. I would defend my rights and my dignity one more time. 
About Carolina: she was a sponsored girl in Mexico for eleven years. She has a Bachelor's Degree in Communication from the Intercultural University of the State of Mexico. She is currently registered in a master's program. Carolina was invited to participate in the Permanent Forum of the United Nations for Indigenous Issues in New York City. She won the National Youth Award (Human Rights) awarded by the Mexican Government in 2017.