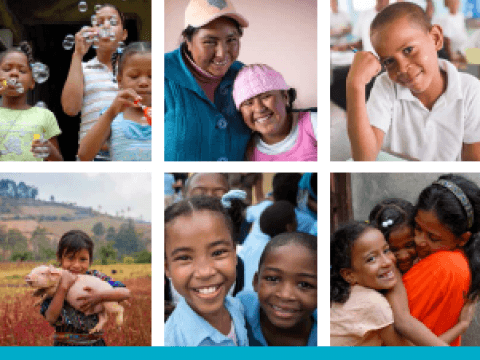 Latin America and the Caribbean Regional Campaign
Friday, July 28, 2017
Across Latin American and the Caribbean, we bear witness to alarming levels of violence against children. As a child-focused international development organisation, we also hear the children and youth of the region telling us directly that violence is the most pressing concern of their lives and generation.
Because of this, we feel the urgency to act at a greater scale than ever before to ensure children can feel safe and thrive in their homes, schools and communities.
Accomplishing this goal will require more of us all. It calls for people and institutions from across all of society to partner together to transform the social norms and practices that devalue children and their development. We see the need to respond to root causes, inequality, social exclusion and injustice; to support parents and caregivers to create healthy and nonviolent households as their children's first protectors; and to eradicate prejudices and stereotypes that stigmatise and perpetuate violence.
World Vision's new campaign, It Takes a World to End Violence Against Children, is an unprecedented partnership to accomplish these goals. In the pages that follow, you will be introduced to some hard realities about the state of violence against children and its costs to their lives and society as a whole. You will also learn about the transformational efforts that are already bringing hope and change in difficult contexts.
We will not tire until every adult and institution takes responsibility for the protection and care of children.
We invite you to use your influence and join our efforts so that all children throughout Latin America and the Caribbean may live free from fear.