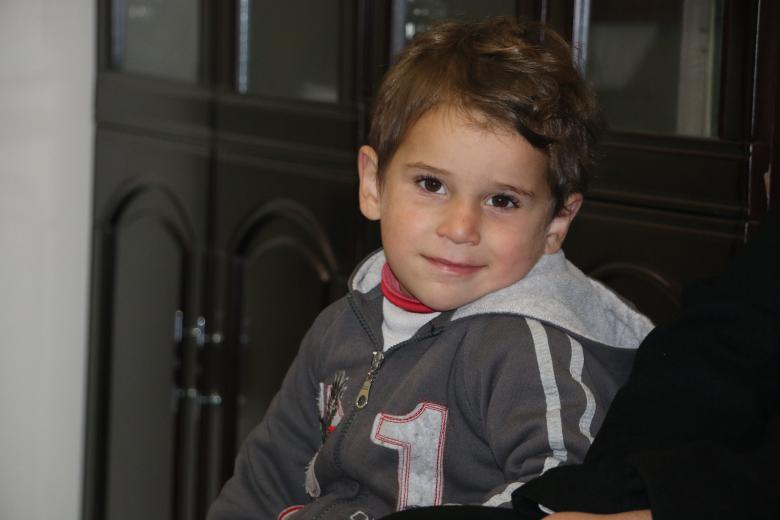 World Vision helps mothers and children take better care of their health
Friday, October 23, 2015
Bored? Of course not," says Nadia, 47, a young grandmother of three who never misses a health awareness session conducted by World Vision in Bint Jbeil.  "In every lecture, there is more to learn," she adds. 
 World Vision brings together mothers and children in non-formal settings to teach them about different topics related to health. In coordination with World Vision, mothers are usually invited by the municipality.
In this photo, the gathering takes place in a small room offered by the municipality of Safad Al Batikh, a village in Bint Jbeil. 
 On behalf of the municipality, Zahraa, 27, the secretary of the Mayor's office is often the organizer. She mentions that before the start of World Vision's development work in Bint Jbeil, there were no activities at all in the whole area. As a result, the programmes have achieved great reach within the community. "No one here does not know [who] World Vision [is]," she says. "Ask the children, they would tell you about World Vision," she shares.
 Yasmine, 27, a mother of four children, shares that she has been attending sessions on health awareness for four years. "I learned how to help my children become attracted to healthy food, through designing the plate in a more creative and appealing way," shares Yasmine. Like other participating mothers, Yasmine, learned tips for cooking healthy food, for example using oil instead of butter. 
 Nour, 28, is a mother of two children. She has attended sessions on breast and uterus cancer and she had the opportunity to be tested for breast cancer twice for free. "We learned that seeing a hole next to the breast is a symptom of breast cancer," explains Nour. "And, [we learned that] blood and ugly odours are symptoms of uterus cancer," she adds.
 Yasmine believes that part of the success of these programmes is children participate with their mothers. "Our children participated in cooking a healthy breakfast and they enjoyed replacing the unhealthy ingredients with the healthy ones," says Yasmine. "Now, they know the difference between fried and baked potatoes because they saw everything in front of them," she adds.
 "World Vision has [had] a strong impact in the village," says Zahraa, who goes beyond her role as an organizer—she is a mother of two children and regularly participates in the awareness sessions to learn more. "You become aware that all of us inherit unhealthy habits from our environments, [habits] that can hurt our children's health if not changed," Zahraa emphasizes.
 Zahraa believes that the success of these health sessions is not only limited to raising awareness on health issues, but also working to create strong bonds between participants who come from different religions and backgrounds. "You listened to us," explains Zahraa. "Christian mothers and Muslim mothers were sharing how each of us fast," she says giving one example of how these awareness sessions are also able to build peace and bridges between cultures.