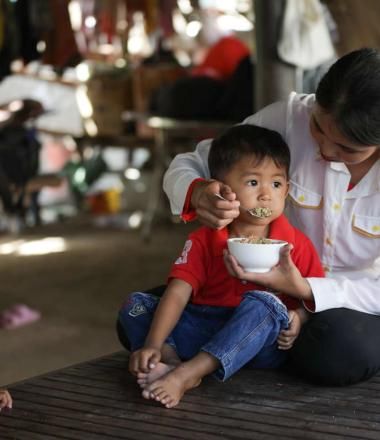 HEALTH
Maternal, Newborn, and Child Health
In the two minutes it will take you to read this text, more than 30 children under the age of five will die. Most of them will succumb to preventable causes, such as diarrhoea, pneumonia, childbirth complications and malaria. Twenty-four hours from now, the total will exceed 22,000.
Maternal, Newborn, and Child Health
Ensuring a healthy start in life
World Vision works predominantly in the communities hardest hit by injustices, recognizing that the health of the mother and the child cannot be separated. Providing newborns with optimal nutrition and the access to essential care ensures a healthy start in life. Maternal health is the most critical determinant of neonatal outcome, and a healthy newborn is the best promise for the future.  
Improving Postnatal Care for Newborns in Community and in Clinics
Within the community, community care comes through the training and support of Community Health Workers. World Vision is supporting more than 200,000 CHW in 40 countries with a view to integrating newborn and postnatal interventions and care.
Timed and Targeted counseling(ttC) is a community health worker/volunteer approach that offers cost-effective interventions for the mother and family in an effort to provide ideal newborn care.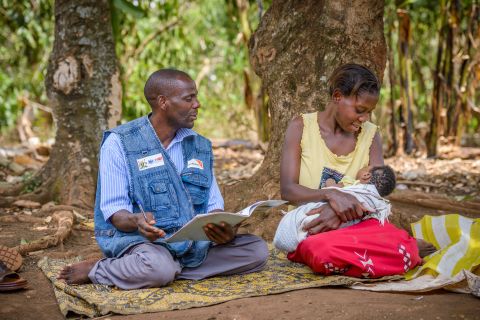 World Vision is active in Health Systems Strengthening through our Medical Service Volunteers Programme-done in partnership with Medical Teams International. Additionally, through World Vision's Citizen Voice and Action, services(such as health and education) seek improvement by providing a platform for dialogue between the government and community. 
World Vision equips faith communities through its Channel of Hope for MNCH programmes- a powerful methodology that serves to change behavior and strengthen health systems. It addresses social and religious barriers towards the goal of improving health-seeking behaviors, reproductive health, and religious beliefs that affect health.The process transforms participants to celebrate mothers and each child as a gift from God, even those born out of wedlock. 
Our Work
Within the communities, World Vision protects mothers and newborns from deadly diseases through medical treatment and interventions.
In 2012, World Vision partnered with John Hopkins University to began a five year study, Child Health and Nutrition Impact Study(chNIS), designed to measure the impact that MNCH is having on newborns and mothers in Cambodia, Guatemala, Kenya and Zambia. 
World Vision participated in International Conferences, such as:  GMNH Conference Mexico, The International Conference on Family Planning, and Women Deliver Conference.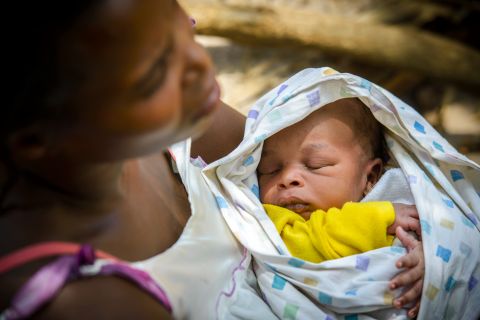 Global Advocacy and Commitments
Grants
Born on Time, a public private partnership to prevent preterm birth, collarborates with World Vision, amongst other NGO's, Plan International Canada, Save the Children, and Johnson&Johnson. This is a five year plan, in which health facilities will implement the appropriate resources towards prevention of pre-term births. Michael Messenger, President&CEO of World Vision Canada states, "Born on Time will focus intensely in Bangladesh, Ethiopia, and Mali, where preterm birth is a contributing factor in more than a third of newborn deaths." 
In hopes to reduce infant mortality rates by at least 20%, World Vision Ireland has implemented the AIM Health Grant. During the course of the 5 year programme, Aim Health will train over 2,000 community health workers with the skills necessary to aid community members with the resources necessary for good health and nutrition. 
The Australian grant in East Africa hopes to strengthen and improve newborn health by providing access to services that will help in prevention of infant mortality. World Vision Australia has partnered with World Vision Kenya, World Vision Uganda, World Vision Rwanda and World Vision Tanzanai to achieve the vision of the organization
USAid's Child Survival and Health Grants Program(CSHGP) works towards ending preventable and child maternal deaths(EPCMD) in hopes that more mothers will survive childbirth and that more children will grow up to live long and healthy lives. A child survival and health grant has been implemented in World Vision South Sudan 
Download World Vision's Strategy Overview page here.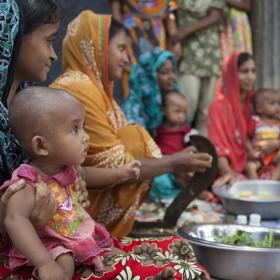 7-11 Health Strategy
MATERNAL AND CHILD HEALTH
World Vision focuses on three essential outcomes that achieve our goal to improving the health and nutrition of women and children in areas where we work, contributing to reduction of under five and maternal mortality: 
Mothers and children are well nourished.
Mothers and children are protected from infection and disease.
Mothers and children access essential health services.