Within the Partnership Month 2017 activities, of World Vision International, called "We are World Vision", the Main Office of World Vision Mauritania organized two reflection days on May 19th and 26th. Two themes were discussed in these days: "Seeking Justice" and "Stand and speak up for Justice".
"We are World Vision" is a month devoted to collective thinking of the staff over World Vision "Mission Statement". This year's theme is "Seeking Justice".
These two reflection days were presided by World Vision Mauritania's Country-Program Manager, Mme. Christine Mukamugema in presence of the whole Main office staff and the honor guests, Imam Boun Oumar Ly and Abdallahi Sarr who animated the discussions for the Partnership Month.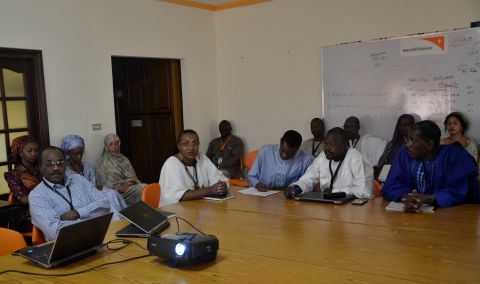 The first session organized on May 19th, started with the welcome word of the CPM, Mme. Mukamugema who thanked the staff for its presence along with Imam Ly who accepted to give insights on the day's subject.
Imam Ly, started his presentation right after the CPM, regarding the first theme "Seeking Justice". According to the Imam: "one must be just and fair in his life because justice has many virtues and importance in a man's life and also for the community's harmony. You have to be fair to people and especially those with whom you have quarrels. We should judge people based on justice and honesty. One must be careful from those who you do harm to because they can injure you and their prayers are heard so we should not harm anyone willingly. Being just, is to recognize that there is good as there is evil in every community and every religion, whether it's Islam, Christianism or other religion. Muslims, just like Christians and Jews are not all bad…."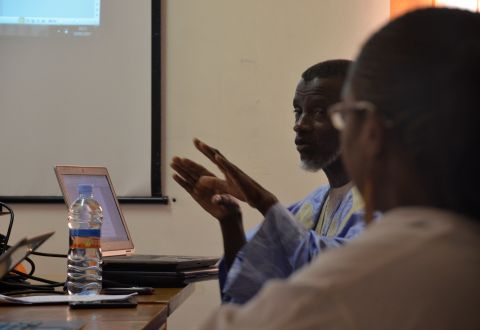 After Imam Ly's intervention, World Vision's staff had the floor to ask questions and engage discussions on the subject, which were answered by the Imam. This first session was closed by prayers for the well-being of children and for World Vision to smoothly continue its activities in Mauritania.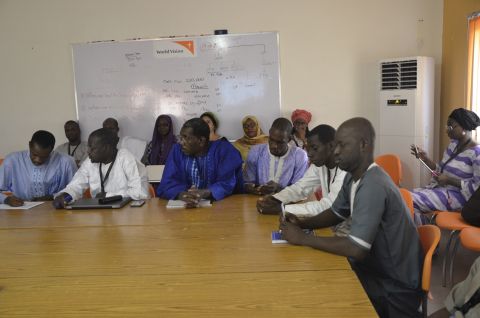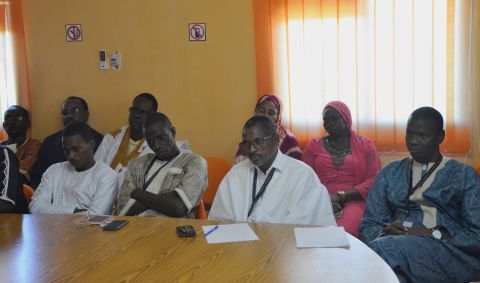 The second session organized on May 26th, started with the welcome word of the CPM, Mme. Mukamugema who renewed her thanks toward the staff for his active presence during this session. She also thanked the staff in World Vision's areas of interventions inside the country, precisely Boghe and Kiffa, who joined the session via WebEx for more effective participation in the discussions.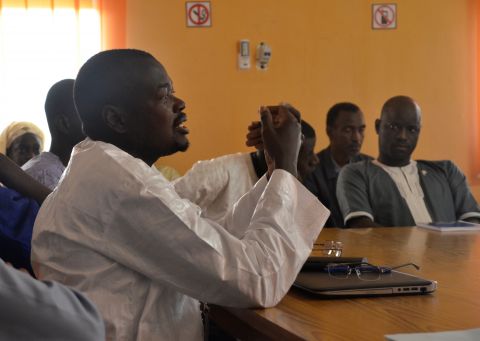 The second session's theme was "Stand up and Speak for Justice", and the presentation on this subject was ensured by the honor guest, Imam Abdallahi Sarr. The Imam spoked of it as being a subject of high importance which needed more thinking and exchange. We must speak for those who cannot speak for themselves, for their rights and fight for the rights of the poor and the needy.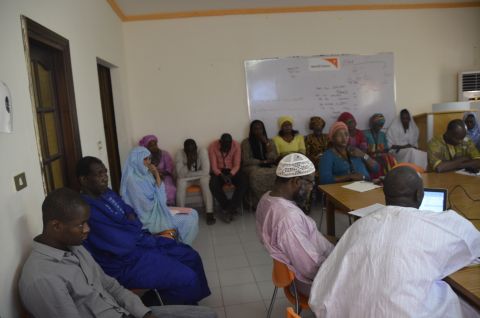 "Every individual ought to be just and diligent in life, in his relations with others, with his colleagues, his family and even himself" stated the Imam. "With neglect, it is easy to become unfair and set place for ego as when one becomes a manager, he can easily do unjust things toward others if not vigilant just because you are in a position of influence. Through the Coran, Allah orders us to be fair, merciful and honest and not to let wrong things happen if we can do something about it. It is to say that justice is a concern to everybody. The notion of justice has always been in the center of the Prophet's message and there are many Qur'anic verses, hadiths and anecdotes related to this. We should not let our hatred for someone alter our judgment on him. Neutrality is very important in such cases and we should not mind the race or affiliation of that person when we are about to judge him…" he concluded.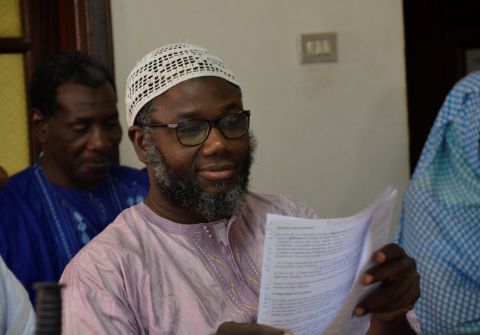 The last day that covered all the area development programs via WebEx was filled with discussions and many questions were asked at the end of Imam Sarr's presentation. The National Bureau's staff and those in the ADPs asked questions on the day's subject that the Imam answered with clarity and precision. At the end, the session was closed upon prayers for child well-being and World Vision.
In brief, we can retain that justice is one of Islam's foundations and that injustice is its opposite.
---
Featured image: The management and the Staff present for the Partnership month sessions