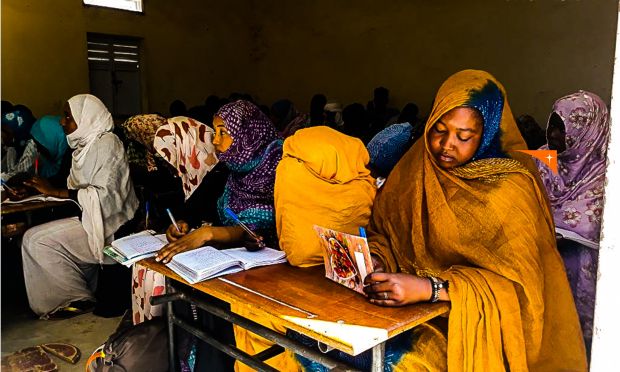 " My name is Houda, I am18 years old. I am a freshman at Kankossa high school. and I have been involved in a kid's club for 3 years. We have recreational activities like theatre and singing.
Thanks to World Vision Mauritania's support, we have been trained on children rights and protection.. As a result, we have conducted awareness-raising activities for girl's education and against child marriage within Kankossa households."
In 2018, more than 65 children's clubs such as the one attended by Houda were trained in the protection of children in the areas of intervention of world vision Mauritania to contribute to the well-being of children.
#team222 #ittakesmauritania #childparticipation #bienetredesenfants