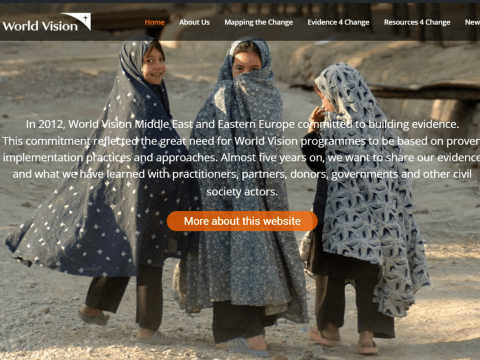 Evidence principles for programmes
World Vision is focused on "building a better world for children".  As an organisation, we have set ourselves the ambitious goal of contributing to the improved well-being of 150 million children globally. In order to reach our goals, it is important to know what the issues are and how to address them most effectively. At World Vision, we do this by partnering with communities as well as the expertise of our technical staff. To increase our impact and improve the well-being of more children, we need to understand what elements of our programmes make the greatest difference so these programmes can be replicated by World Vision staff and our partners within countries and across the region.
To this end, in the Middle East, Eastern Europe and Southern Asia regional office, we rely on technical programmatic teams organised into Learning Hubs to develop innovative, effective and evidence-based programming. They do this through academic investigation and partnering with staff on the ground, while following a detailed evidence-building framework. 
Over the past three years, our learning hubs across the region have been working in our programmes with local staff and community members to identify, refine and document the best programmatic practices and to use this evidence to better understand the impact of our programmes on the ground.  The evidence-based practices are documented in a series of publications called Evidence 4 Change.  
For a comprehensive look at what World Vision is doing in the area of evidence across the region, please visit our
portal for innovation and engagement
where you will find access to learning tools and knowledge sharing solutions for civil society interested in community mobilization and government engagement.