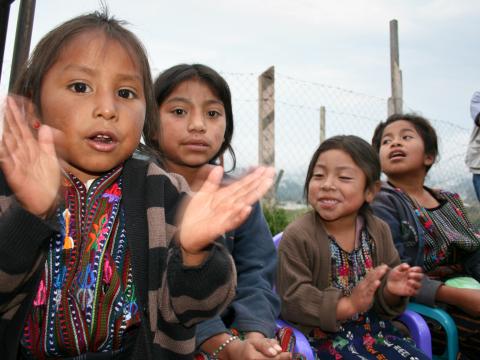 Children's life experiences help to prevent violence
Friday, March 21, 2014
Children in the Latin America and Caribbean (LAC) region are contributing to the prevention and response to violence against children. For the first time, their experiences are the starting point for analysing the strengths and weaknesses of the child protection systems in the region.
In a new report, children identified one of their top concerns as physical and psychological abuse, primarily in their homes and schools and often by their parents and guardians. Children see some of the root causes for violence as high levels of poverty and unemployment and lack of parent education.
The children advise countries to follow through on their laws and to build capacity to provide protective services. They also recommend educating other children on their rights since most do not know their rights and who to talk to when their rights are violated.
High levels of violence against children already exist in LAC. World Vision in the region prioritises taking a stand against all forms of violence against children and building evidence that compels society to act. The children's responses – as opposed to adults, opinion leaders or subject experts – give staff a better understanding of the most pressing child protection concerns.
"The results of this study are clear and they urge us to act, working systemically with both civil society and state actors to strengthen and implement political and legislative frameworks, and transform social norms that devalue children and their development," said Stefan Pleisnitzer, regional leader – LAC.
The 

report

 contains assessments from 31 area development programmes in 10 countries between 2011 and 2012.

The findings were gathered using the Analysis, Design and Planning Tool (ADAPT) methodology. ADAPT is a tool developed by World Vision to help with the identification, prioritisation and root cause analysis of child protection issues.

For more information, contact David Munoz Ambriz, regional communications officer – LAC.