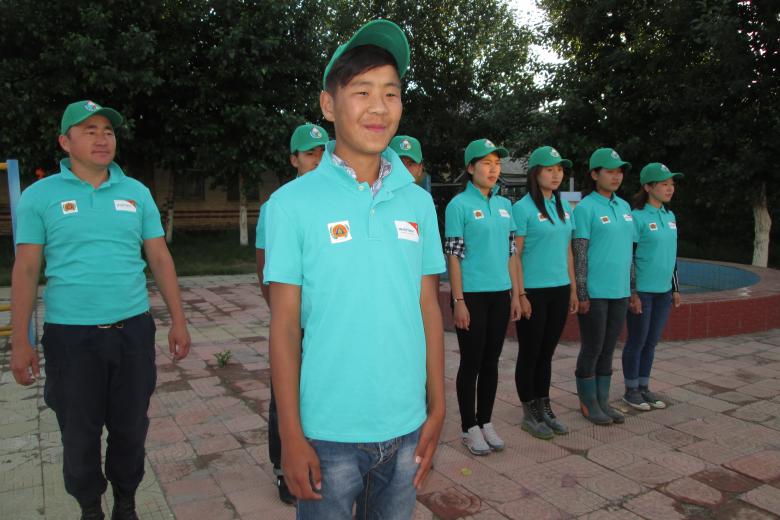 From an average Joe to a Superhero
Friday, July 25, 2014
Drowning is the third leading causes of unintentional injury death worldwide (World Health Organization). On the 31st of May, an unfortunate woman fell into Kherlen River and was nearly taken by the currents. Kherlen River is one of the biggest rivers in Eastern Mongolia within the Pacific basin. The river takes its origin at the upper slopes of the Khentii mountain ranges about 180 km northeast of Ulaanbaatar, the capital of Mongolia.
The 31st of May started off as a regular day for the 14 year-old U. Minjbulgan. He lives with his mother and grandparents in Khentii province. Minjbulgan is a very talented student who participates successfully in various types of activities like basketball tournaments, music festivals, volleyball tournaments, Mongolian student association contests and dance competitions. However, his story took a great turn on that day, when he rescued the drowning woman from Kherlen River.
Rescuing a person or animals is a very difficult task, even for adults. However, this brave young boy rescued a drowning woman from Kherlen River without much hesitation. He recalls, "She was not breathing and her body has become blue. I was terrified, but then I remembered the Disaster Risk Reduction trainings I attended. I quickly did a CPR, started pumping on her chest, tilted her head back and blew into her mouth."
Minjbulgan has attended various training on disaster management and prevention and competed in tournaments like ones organized by the "Junior Rescuers" club. The "Junior Rescuers" is a club dedicated to inform children about disaster risk reduction and prevention, and to enhance children's physical developments. Minjbulgan mentions, "I was so scared. But I was very relieved when I saved her life." Currently, in recognition of Minjbulgan's remarkable actions, a "Righteousness" Medal is being planned to be awarded to him.
A hero is someone who wants to make small changes in the world and takes steps towards fulfilling it. Size, age and gender after all, do not deter one from being a hero. It just took someone who has knowledge and courage to save a drowning woman. Who knows someday, this world will be filled with little superheroes like Minjbulgan.