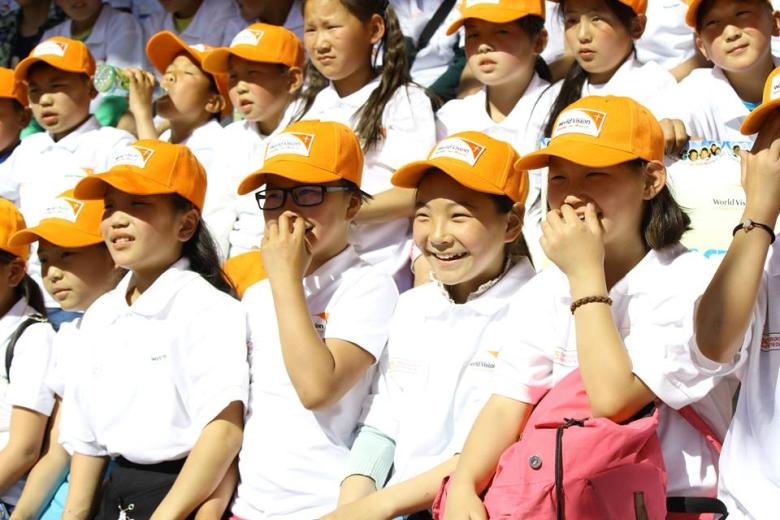 New Child Helpline Launched
Tuesday, June 3, 2014
Children from all around the country gathered together to celebrate World Vision Mongolia's annual 1000 Children's Festival on May 30th at Nairamdal Centre.
This is the 8th celebration of the children and to add joy to the event, Mongolia's first ever nationwide, toll free, 24/7 Child Helpline 108 was launched. Child helpline 108 is an initiative by the National Authority for Children, World Vision Mongolia and Mobicom Corporation, which hopes to reduce child abuse cases and strengthen the child protection system in Mongolia.
Children only need to dial 108 on any phone, be it a landline or a mobile phone, and get directly linked with an operator standing by on the other end for assistance.
To celebrate the launch of the help-line, many top celebrities including State-Honored Artists B.Sarantuya, B.Amarkhuu and many others joined together at the Nairamdal Centre.