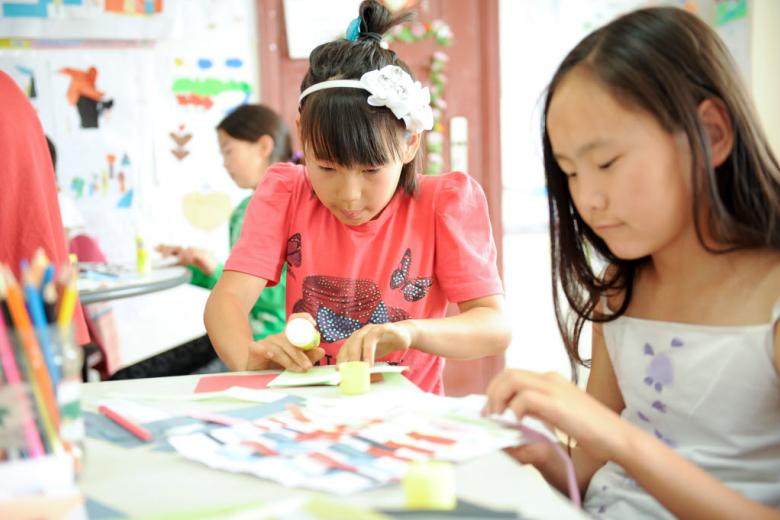 Summer camps keep kids out of trouble
Friday, October 19, 2012
In cooperation with the NGO "Future Leaders," Amgalan ADP has been organizing summer training sessions for children since 2009. The advising teacher of the NGO is teaching World Vision's sponsored children who are at risk and in difficult situations.
Before the training sessions were organized, children spent their summer holidays at home doing nothing. Parents used to leave them at home all day without anyone to look after them. Because of this, some of the children were involved in crime and other risky activities.
During the summer training sessions the children learn how to forgive each other, how to manage loneliness and stress, how to spend their free time effectively, and share with a psychologist teacher about their problems.
"I and my two sisters are involved in this summer training for the second time. We are happy and very thankful to World Vision for giving us a great opportunity to spend our summer holiday effectively. We are learning here how to respect and communicate each other and how to communicate with our parents, too," says Otgontulga, a 12-year-old World Vision Registered Child (RC).