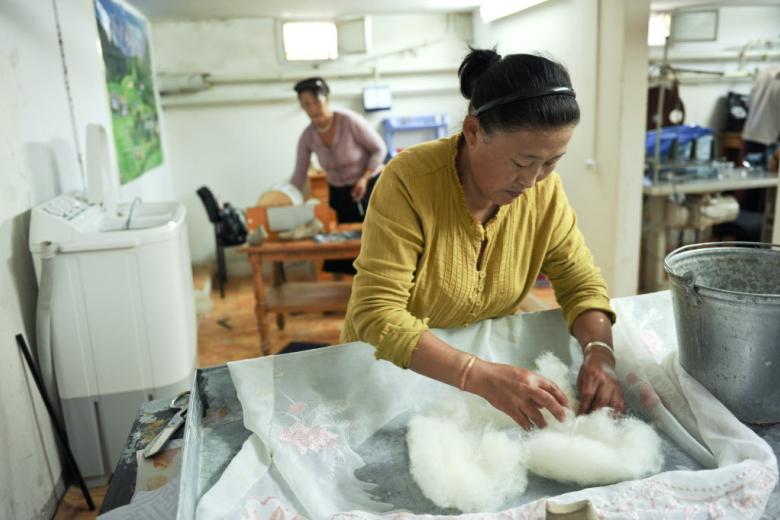 Women's self help group
Friday, October 19, 2012
Erdenechimeg is the leader of a women's self-help group called Nemekh, which means "Plus." She organized the group with 5 other women in November 2011. "Before organizing the group I used to do felt crafts at home. I was in need of equipment that is necessary for the felt materials. And productivity was too low and low income, too," she says.
She and her group members received training on working in groups, how to save money for the group, and how to write proposals for funding. They also received some professional training on felt crafting from World Vision.
Before the group began, all of the members were unemployed and did not know each other. They met during the training sessions and organized the group because of their mutual interest and skills in felt handcrafting.
They have written a proposal for funding and World Vision Amgalan ADP has supported them with equipment, materials, and rent for the place they work. Working as a group improved their productivity, raised their income, improved their self-confidence, and helped them to build friendships with each other.
The women's ages range from 28 to 40 years-old. Three of them are single mothers. They make shoes, slippers, purses, mobile phone and laptop cases, socks, bags, picture frames, and jackets by felt.
Their monthly income is 230.000 tugriks (US $200) per person, which covers the monthly expenses of their families.