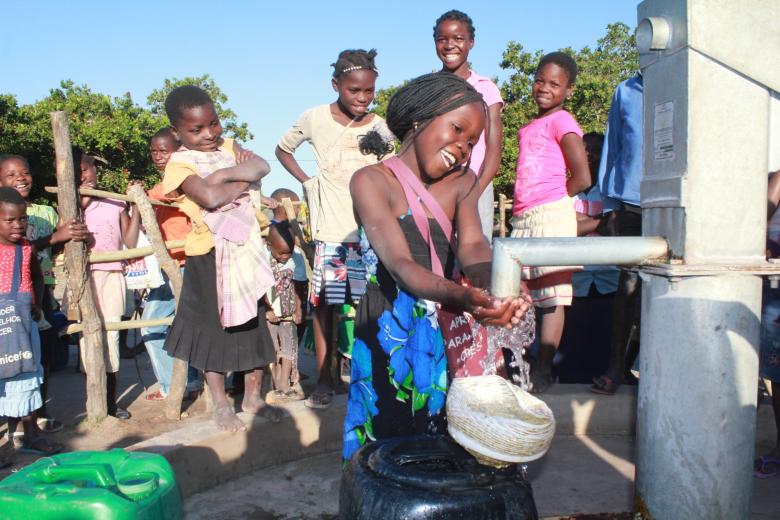 Over 20000 people to drink clean water in Mozambique
Friday, November 29, 2013
Over 20,000 people consuming unsafe water, walking long distances to fetch water from tradition wells (open sky wells) others fetching from the river in central Zambezia province will see their fate change this year, with the drilling of nearly 60 new boreholes by World Vision Mozambique (WV-Moz).
The support comes from the non-government organization Water Charity which is investing 1 million US dollars to guarantee that thousand households benefit from clean water and improve their living conditions.
"This is part of MozWash program, which is meant to provide clean water for nearly 1 million people by 2016 and this support from Water Charity is part of that. We expect to drill the mentioned boreholes this financial year, and contribute for the well being of these households and their children in particular," said Idalina Roia, MozWash national coordinator.
Representatives from Water Charity visited Mozambique late in October, to be acquainted with the country's conditions on water and level of impact their contribution will deliver to different people, particular to women and children.
Women and children in different parts of the country have among their main daily activities to fetch water, regardless of where they have to do it and how much they walk to find water.
The visitors travelled to Gaza province, which is in significant need of interventions, despite its limited number of inhabitants compared to that from Zambezia, which is nearly 5 million people while Gaza has nearly 1.5 million people according to the last census 2007.
Water Charity representatives visited the district of Guija which is regularly hit by natural disaster (mostly floods) rolling back significant effort put by non government organizations including the government to provide water to the population.
In Guija the representatives heard reports from people who had to fight crocodiles to find water and other reports from people who lost their beloved ones to crocodiles while trying to find water in the river.
Despite hearing that the scenario has changed to a number of them, many other households are still facing risk of life in Guija to fetch water, because they still live far from the borehole installed by WV-Moz but close to the river leaving them limited options but using the river.