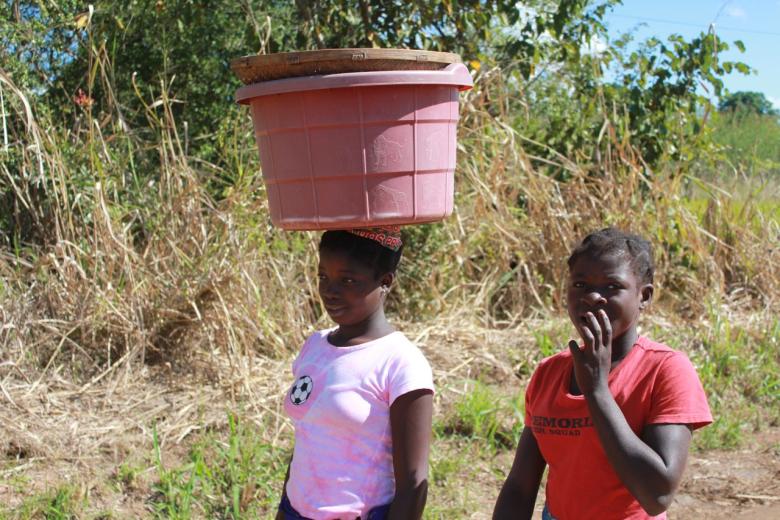 World Vision empower girl-children to boost rural women
Wednesday, March 12, 2014
Its part of the non-government organization ongoing efforts to promote gender equity by fighting premature marriage, running a program that is empowering girl-children economically.
The program is new but the approach is not, it has been under implementation by the three-decade organization in Mozambique, initially targeting adult women.
The new approach to target girl-children came to effect, when statistics pointed out to the girl-child as the main victim.
A study recently released, says that 56 per cent of women, get married before they turn 17 years old, and about 18 per cent get married before they turn 15 years old in the country.
World Vision says that the girl-children saving group program, lies in a perspective that will create a class of empowered women in the near future, which will consequently bring a new class of other empowered women in the rural area.
"Economic issues are the main reasons behind gender differences, in the community we still have parents, who think that when their children turn 13 or 14, they are ready to get married, they see in them a source of profit" Adelaide Ganhane, coordinator for gender issues at World Vision Mozambique said.
The program (for girls between 12 and 16 years) according to Ganhane is empowering them and their families, thus allowing their parents, after eliminating the economic need, to encourage their girl-children to continue with studies.
This program will also help Mozambique improve its position when it comes to premature marriage, now listed among the worst 10 countries where girl-child get married before 18.
"One of the challenges we face when it comes to promote gender equity, is related to low level of literacy of women in the rural areas, by the reasons we mentioned before, we include here local habits" added Ganhane.
The program currently in progress, is helping women make decision over their profits, because up to now, even though women are the ones taking care of the family, the ones going to the farm for food production and for harvest when the profits come, the husband get to decide on how the money should be applied.
On the other hand, women in urban areas have conquered desirable positions in leadership, Ganhane says. The presence of women in leadership positions can be seen as from the government in the parliament, in fact, Mozambique is listed as the top country with more female representatives in the parliament among Portuguese Speaking Countries.
Ganhane ventured to say, not only in the politics, but in other economic sectors, women in the urban areas have conquered great positions, but in the rural areas the fight continues. (x)