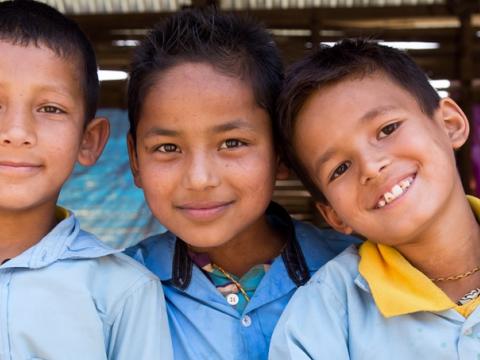 Our Response
Eighteen months after the massive earthquakes hit Nepal, World Vision has reached out to more than 500,000 people to help them recover from their losses.

 

Through its relief and recovery efforts, World Vision has provided goods, access to services, cash assistance, trainings and infrastructure for disaster preparedness, health care, improved nutrition, education, water, sanitation and hygiene, shelter and livelihood in 10 of the most affected districts.
From emergency to rehabilitation phase, WV-NER supports the needs of earthquake-affected families providing life-saving food and emergency essentials and providing long term support in the areas of shelter, water sanitation and hygiene (WASH), food security, livelihood and cash programming, child protection and education.
WV-NER continues to integrate gender and social inclusion, disaster risk reduction and build back safer initiatives in its programs to strengthen community resilience and further help communities rebuild and thrive with more opportunities in the future. 
Challenges of the response include: monsoon weather and logistical difficulties due to rough terrain.WV-NER closely coordinates with humanitarian, government and community partners building local capacities and community participation as living conditions and access to basic services continue to improve.  
Moving forward WV-NER will be implementing more programmes to address the rehabilitation needs of earthquake-affected families - restoring livelihoods of vulnerable families and communities, repairing and reconstructing schools, health posts and WASH facilities to benefit the most vulnerable sectors in Nepal's worst-hit districts.