"I stopped going to school after seventh grade because of my family's financial problems. Similar were the cases for my two siblings; my elder brother left school after completing tenth grade and the younger one after fifth grade."
Raveena* lives in a remote village in Morang which is situated in the east of Nepal. Her family's livelihood depends upon the agricultural yield that her father makes from the little piece of land they own.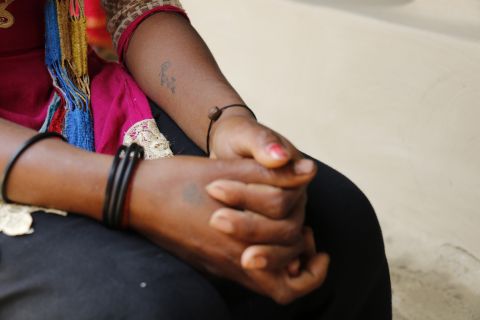 "One day a family arrived and asked for my hand in marriage with their son. He worked in a slipper factory and my parents agreed to the marriage immediately. I was not even asked for my approval", shares Raveena. Soon, the marriage date was fixed and the invitations of the wedding were all sent.
Fortunately for Raveena, she had recently joined Rupantaran, a life skills curriculum and a comprehensive training package for children and adolescents, adopted by World Vision International Nepal, to develop adolescents' skills and help them become social agents for change in their families and communities, while empowering them to realise their rights. She had been its weekly meetings regularly and was introduced to topics like child rights and responsibilities, child protection and so on.
Shreedhar, a peer educator at Rupantaran, came to know about Raveena's marriage arrangement and informed the local police authority, members of the Ward Child Protection and Promotion Committee and a local NGO named Naari Bikash Sangh (Women Development Association) as he had come to know that child marriage is a crime in Nepal.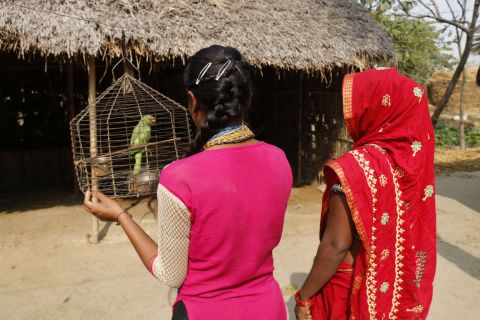 In Nepal, according to the National Criminal Code 2017, any marriage that takes place involving people below the age of 20, will be revoked, and the new criminal code provides for a fine up to 30,000 NPR and 3 years of prison for anyone involved in marrying or arranging such a marriage.
The police arrived at Raveena's house but since her parents were out visiting some relatives they informed Raveena that if her parents or anybody tried to marry her they would be prosecuted according to the law since she was underage.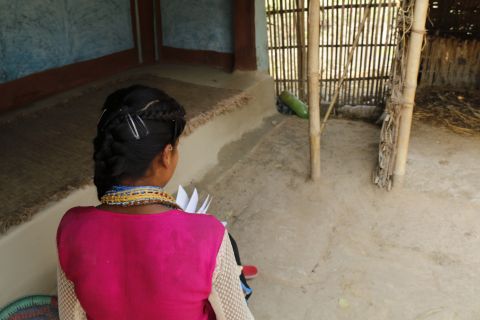 Upon her parents' return, she explained them about what had happened.Soon after this, the chairperson of the Ward Child Protection and Promotion Committee and the ward chairperson met with Raveena's parents and informed them that they could not marry their daughter before she turned 20 otherwise legal actions would be taken against them.
Her father agreed not to marry her since it could get them arrested.
The following day, Raveena's parents informed the boy's family about the situation and made an agreement with the boy's family to have them married after two years when she would be 20.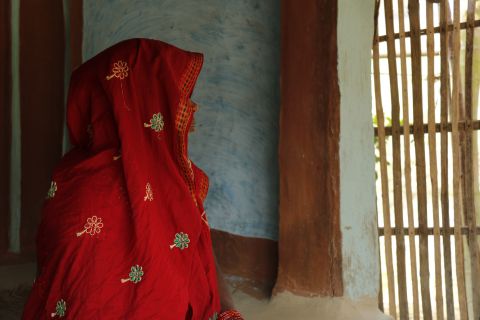 Raveena's mother, who was herself married at 15 years, says, "I was quite angry upon hearing the news about the police warning us to stop our daughter's marriage. If we do not marry her, she might elope with someone. Then our family's name will be disgraced".
As time unfolded, this was not going to be the case for Raveena, whose marriage was prevented because of the bravery of a few young people.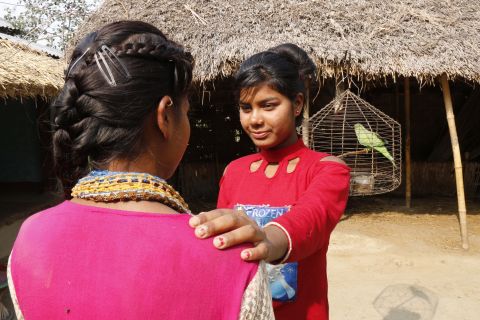 Raveena's friend Sabitra* (19), a 12th grader and also a peer educator at Rupantaran, shares, "It has been a month since the club was formed. We meet once a week for two hours and our group consists of 30 members. We discuss about various topics like child rights, child protection and so on where all members get an opportunity to bring forth their opinions and ideas on various problems and issues in our community and on how to solve them."
Recently, another girl from their village had eloped with a man. After coming to know of this all the members of the child club intervened the situation by confronting the girl and counselled her regarding the negative consequences her decision could lead her to. The girl was convinced and returned home and has resumed going to school.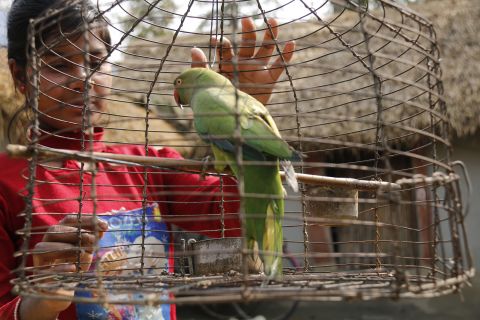 "Illiteracy is a major problem in our community. A lot of teenagers have quit going to school in our village mainly due to poverty. They go to work instead of going to school. Eventually they also marry at an early age", shares Sabitra.
Child marriages in Nepal happen due to the interaction of various factors like poverty, the perception that marriage will provide protection, family honor; social norms, customary or religious laws that condone the practice and the country's ineffective implementation of law.
Child marriages can result in many generations of the same family running into a vicious cycle and end up marrying their children at young ages. Hence, getting absorbed in the line of poverty and illiteracy along with several health complications and issues due to immature pregnancy and the lack of knowledge- to maintain proper sanitation and prevent from diseases.
According to the Nepal Multiple Indicator Cluster Survey, UNICEF, 2014, the neonatal mortality rate for younger mothers (29 per 1,000 live births) is 1.4 times higher than for mothers aged 20-34 (21 per 1,000 live births) and newborns with less educated mothers are 2.2 times more likely to die during the first month compared to those born to mothers with higher education.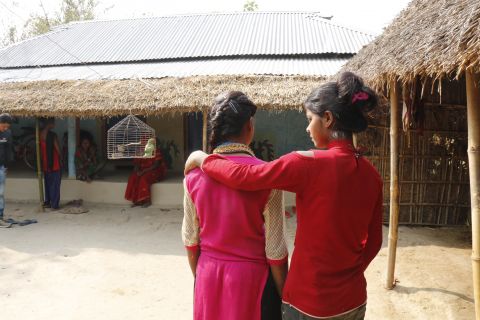 "I have come to know about the harms from marrying at an early age after joining Rupantaran. I know that young girls' like me are not physically fit to bear a child and both the mother and child can die in such cases", says Raveena.
"I do not have plans to continue my studies however, I wish to learn tailoring. I also want to be a member of a youth empowerment club supported by World Vision," beams Raveena.
-By Prasanna Malla
*Names have been changed due to the sensivity of the case
---
Featured image: