Rekha* (17), has great zeal to study and pursue the career she has been dreaming since her childhood.
"I hope to become a staff nurse after completing my studies".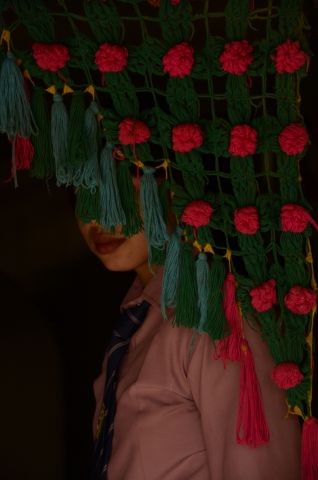 Rekha was born in a conservative family in a rural village near Dhangadi, in the far west of Nepal. Her family consists of her mother, Puja *(45), and her two elder brothers (24 and 20 years). Her father passed away when she was an infant and her mother took care of her children by running a local grocery shop and from the earnings from the small piece of land they have. Times were difficult for the mother to look after her three children as they were growing.
It was five years ago, when Rekha was just 12 years that she came to know Vijay* (15), a boy from her locality. They soon fell in love and everything was fine until recently, when the boy started pressurising Rekha to marry her within the following few days otherwise, he threatened to marry someone else. Just a few days later, Vijay's mother arrived at Rekha's house and asked Rekha to come live with them. But Rekha did not intend to marry and told them that she wanted to complete her studies.
At this stance, Vijay's mother told them, "We will let you study from your house but you will need to come with us first." Rekha, determined as she was, continued to refuse to go with them.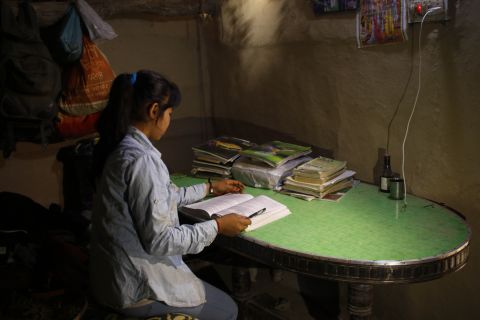 But the matter did not end there and in a matter of days Vijay's mother reappeared before Rekha, this time holding and pulling at her wrist, insisting on taking her to their home for a little while. Unfortunately, they did not let her return home like they had said. Rekha's brother and mother went to the Vijay's home to take her back but had to return without her.
Rekha says, "Vijay left for India to work just a few days after I was taken to his house. They made me do all sorts of household chores and I was followed everywhere I went".
It was on the day of Bhai Tika, a Hindu festival, Rekha insisted on visiting her house to put tika, a traditional practice where it is believed that sisters applying tika (mark made by a fragrant paste) to the foreheads of their brothers to ensure their long life and thank them for the protection they provide.
Despite the strong objection of Vijay's family, she somehow managed to get out of the house and reached her home to perform the ritual.
When she met her mother, she had tears in her eyes. "Mummy, I want to study," were her daughter's words, recalls Puja, Rekha's mother. It was because of this firm conviction of hers to put tika for her brothers that she was able to finally return home and resume her dream of pursuing her studies.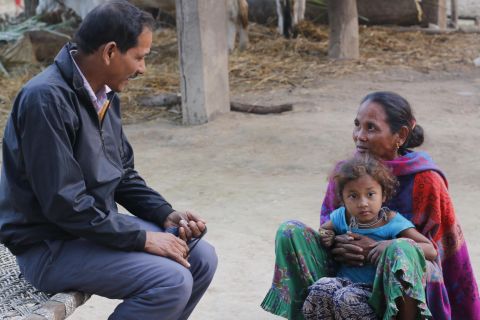 Meanwhile, the local ward representative came to know of the incident and brought in the Ward Child Protection and Promotion Committee (WCPPC), technically supported by World Vision and its partner organisation, to intervene in the situation. Amar Bahadur Kathariya, (50), the ward chairperson and also the chairperson of the WCPPC came to the village and brought the two families together.
With the support of the WCPPC, the families signed on an agreement that Rekha and Vijay could not get married until they were of legal age i.e. 20 years and that Rekha would be returned home. Although Vijay's family did not seem to like the decision, they have not contacted Rekha's family ever since.
Rekha's family was happy to have her back and have committed to support her education as they move on. At present, Rekha is staying with her aunt and attends high school.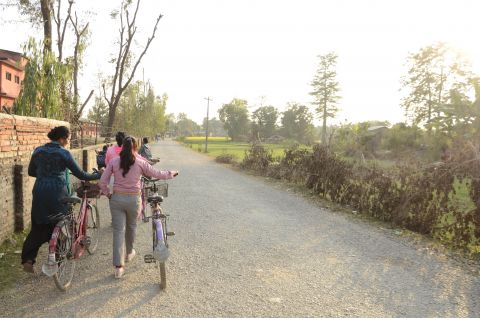 "There is a cultural practice in our community where girls can stay at their to-be-groom's house even before marriage," explains Amar. He further adds, "Since the use of mobile phones and social media like Facebook has become popular among youths especially aged 12 to 15 years, it has resulted in many voluntary child marriages in our villages".
World Vision had supported in the formation of the WCPPC and provided trainings on child protection issues and case management to all its members. World Vision's partner organisation has been supporting to organise ward level meetings as well.
Amar enthusiastically mentions, "The support has brought a drastic positive change in the attitude of the community people towards crucial issues like child marriage and polygamy". With increased awareness, there has been significant change taking place in communities like that of Rekha's, who know more of the negative implications of such ill practices like deprivation from educational and career building opportunities, health repercussions, child and maternal mortalities, domestic violence and so on.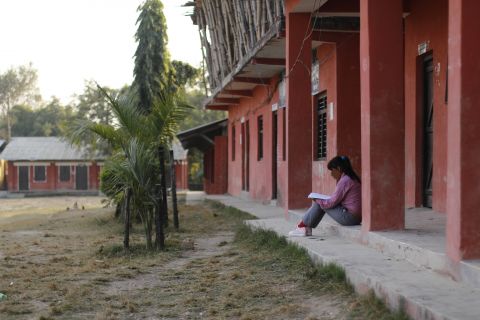 Like many other girls in her village, Rekha has great ambitions of achieving her career aspirations and supporting her family. But with practices like child marriage that are still prevalent, they have to face a lot of hurdles, mostly with people of their own community. Many are forced to sacrifice their dreams and marry at a young age.
Rekha mentions, "I am currently studying at high school and plan to become a staff nurse in the future".
Written by: Prasanna Malla
---
Featured image: