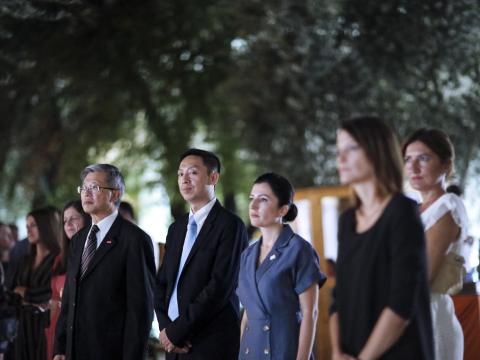 20 Years World Vision in Albania and Kosovo- A journey of hope and transformation
Friday, September 27, 2019

Press Release
A journey of hope and transformation
September 12th, 2019 – marks the 20th anniversary of World Vision in Albania & Kosovo.
Today we are committed to improve the lives of more than 50.000 children in 24 municipalities and communes. During these 2 decades, we have been working to build a world where children experience life to its fullest, grow with dignity and prosperity, in order to develop their full potential!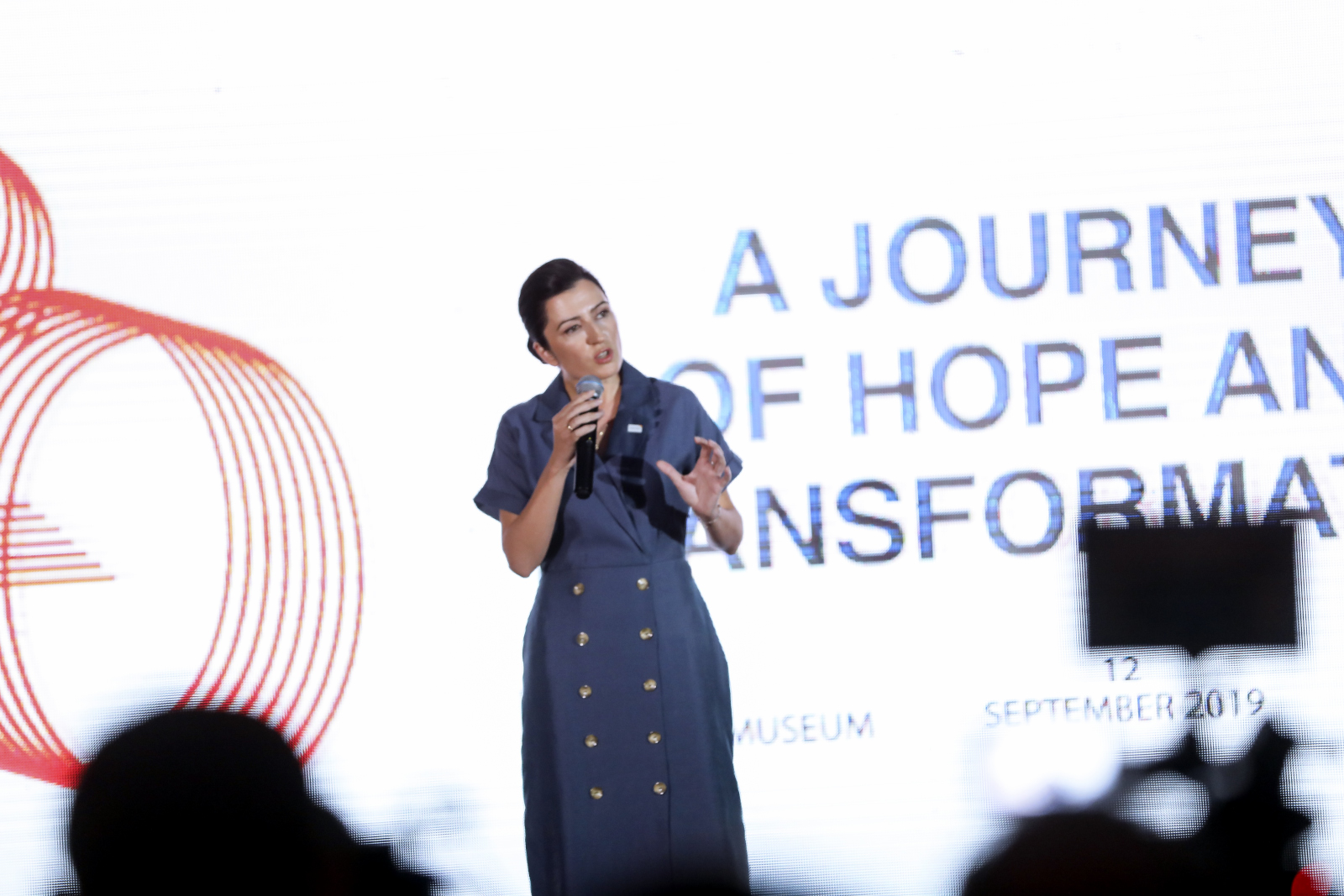 "Fostering and protecting human rights, good governance where community participation is key and just systems and structures for children are key priorities that we will continue working in the years ahead and for this we need to partner with each one of you. Only together, in partnership we can face the challenges of time that surround us and look with hope towards an impressive present and future for the children and youth in Albania and Kosovo. 20 years have passed, but the mission of World Vision in Albania and Kosovo continues..." stated in her remarks Ms. Eljona Boçe Elmazi, National Director of World Vision in the Western Balkans, during the 20th anniversary event of World Vision in Albania and Kosovo held at the National Historical Museum, on 12 September 2019.
During the event there participated representatives of national and local institutions, representatives of NGOs, international agencies, embassies, media, civil society organisations, corporates and academia.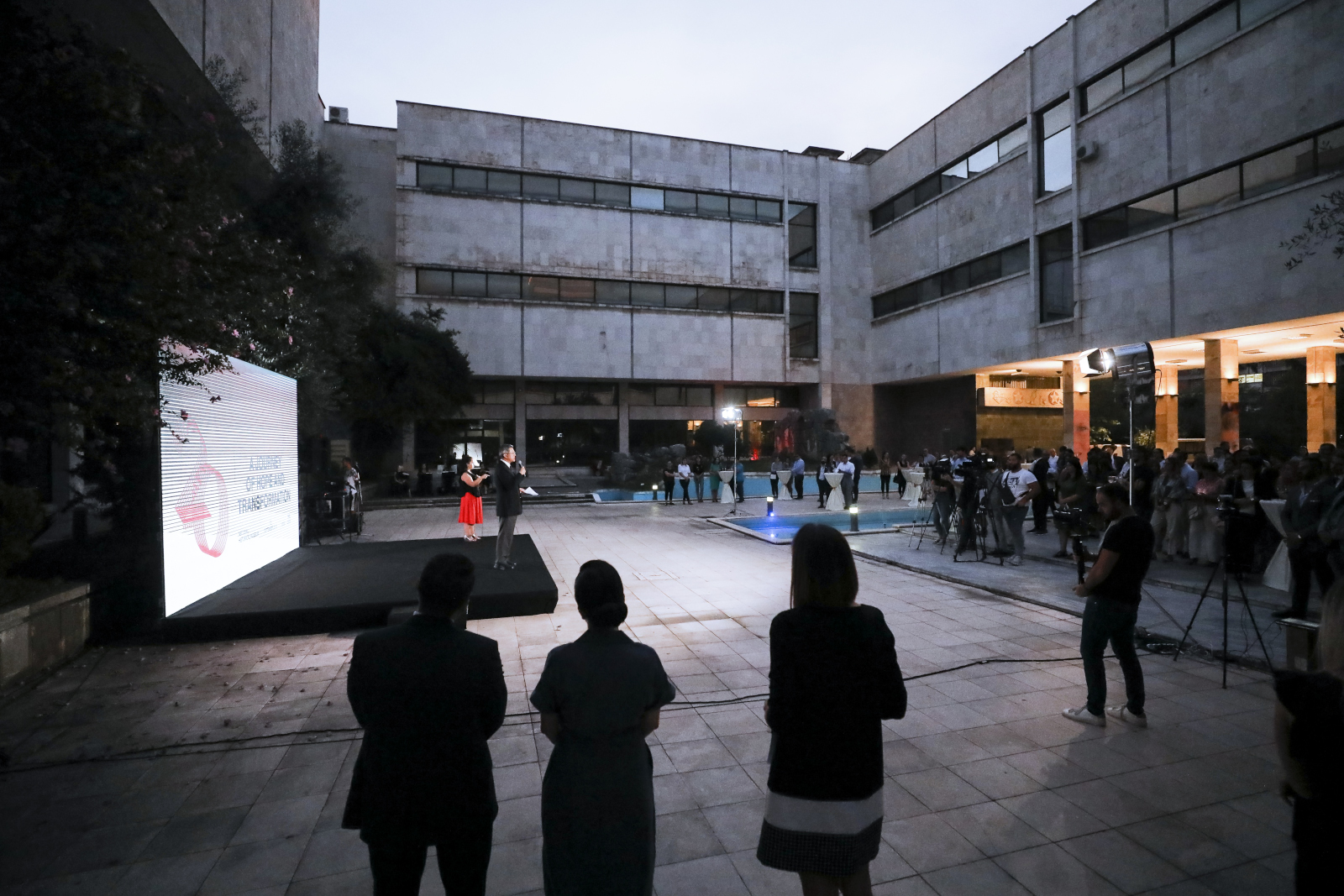 On the 20th anniversary of World Vision Albania and Kosovo, A Journey of Hope and Transformation depicts some of the most powerful photographs from the organisation's vast iconic archive from the past two decades. The exhibition reflects on World Vision's most important milestones and the needs of the communities it has served and continues to serve in both Albania and Kosovo. As visitors, you will travel back in time through the four stages of our Journey of Hope and Transformation.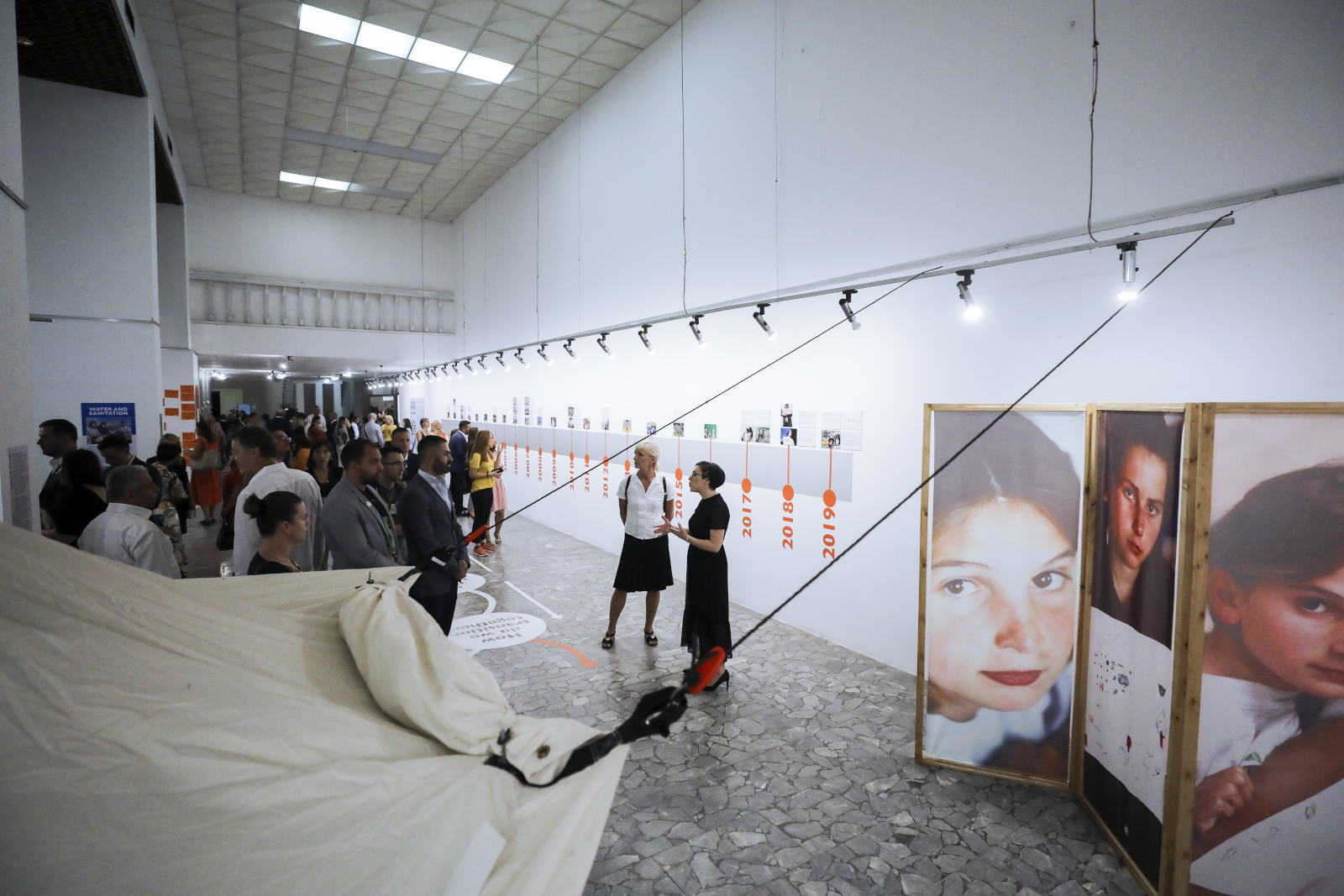 As one of the largest child-focused NGO's, World Vision has a renewed promise to the most vulnerable children in Albania and Kosovo. With more than 70% of the Albanian children experiencing at least one form of violence, 10.4% of children having a disability, and over 50% of children being functionally illiterate, World Vision's work remains relevant in our context. We are committed to work with local and national institutions, churches and faith-based organisations, as well as to collaborate with private and institutional donors and also with corporates, so that we can improve the lives of vulnerable children lacking protection and social inclusion.
World Vision began operating in Kosovo in 1998 in response to the Kosovo refugee crisis and it first entered in Albania in 1999, responding to the humanitarian crisis caused by the war in Kosovo. As hundreds of thousands of refugees flooded in Albania, World Vision started its humanitarian response by collaborating with local churches, mobilizing young volunteers to serve as field staff providing food, hygiene kits, support and recreational activities to refugee children sheltering in Albanian schools, sports centres, and community centres. Since then, we have shifted our focus to long-term development and peace building through projects that benefit children and youth, regardless of religion.
Since then, World Vision expanded its operations throughout Albania and Kosovo.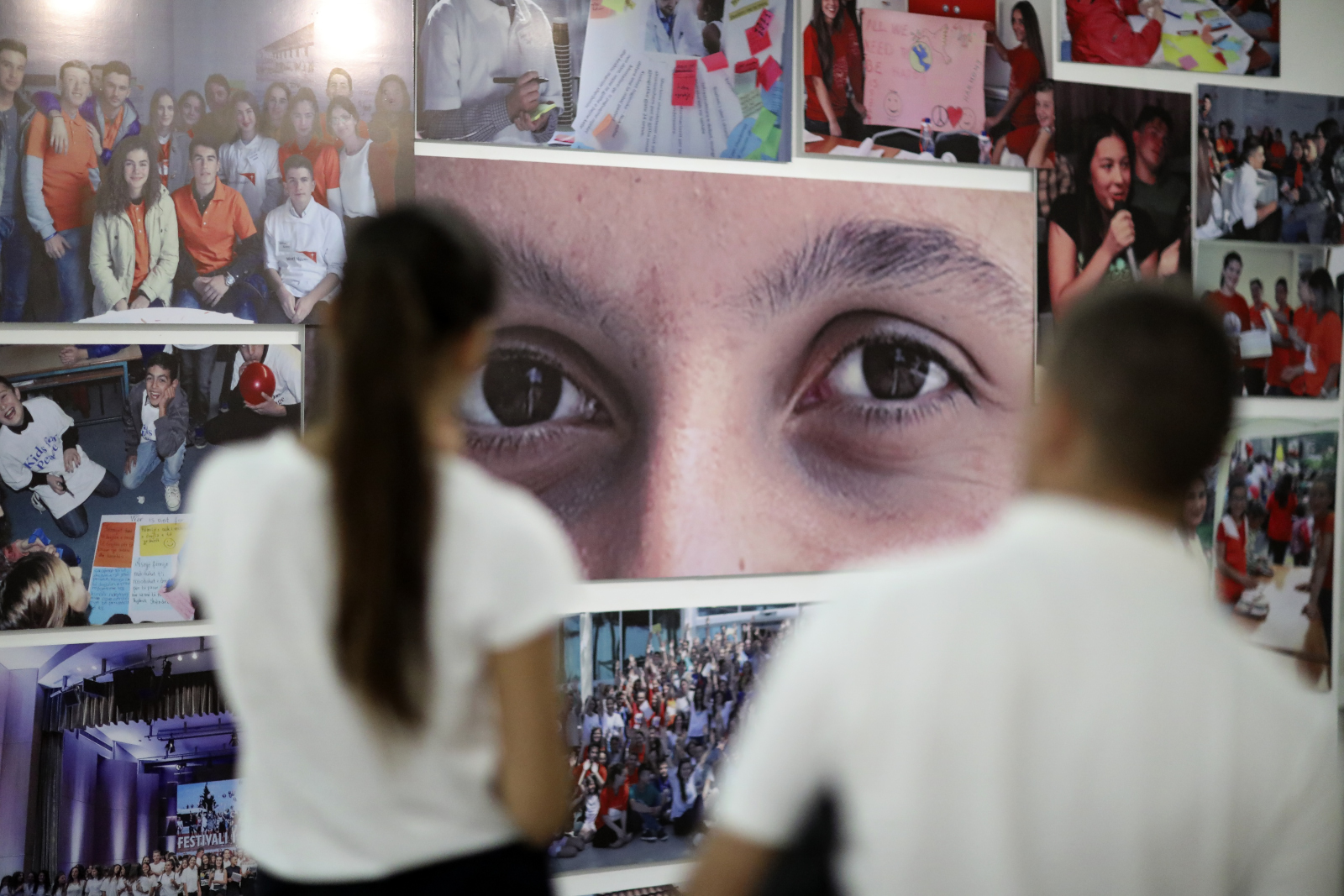 Nowadays, we are dedicated to improve the lives of more than 50,000 children in 24 municipalities. To address the vulnerabilities in our countries, World Vision is opting for an integrated programme approach, grounded in four sectors: Child Protection, Inclusive Education, and Youth empowerment and employability, and Livelihoods (Economic Empowerment of Families and Youth).
World Vision is recognised in communities as their mobilizer and liaison with institutions and organizations on issues that affect the children's lives.
 "At World Vision I felt welcome, like it was my home. The day that my child will start to walk, on that day I will fell that the whole Albania is mine." – says Valentina from Dibra.