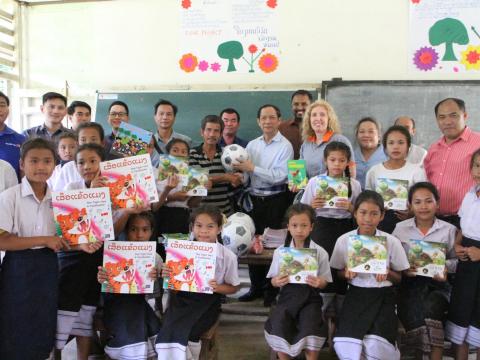 The Government and World Vision: Sustainable Partners in Improving the Lives of Children in Lao PDR
Monday, October 7, 2019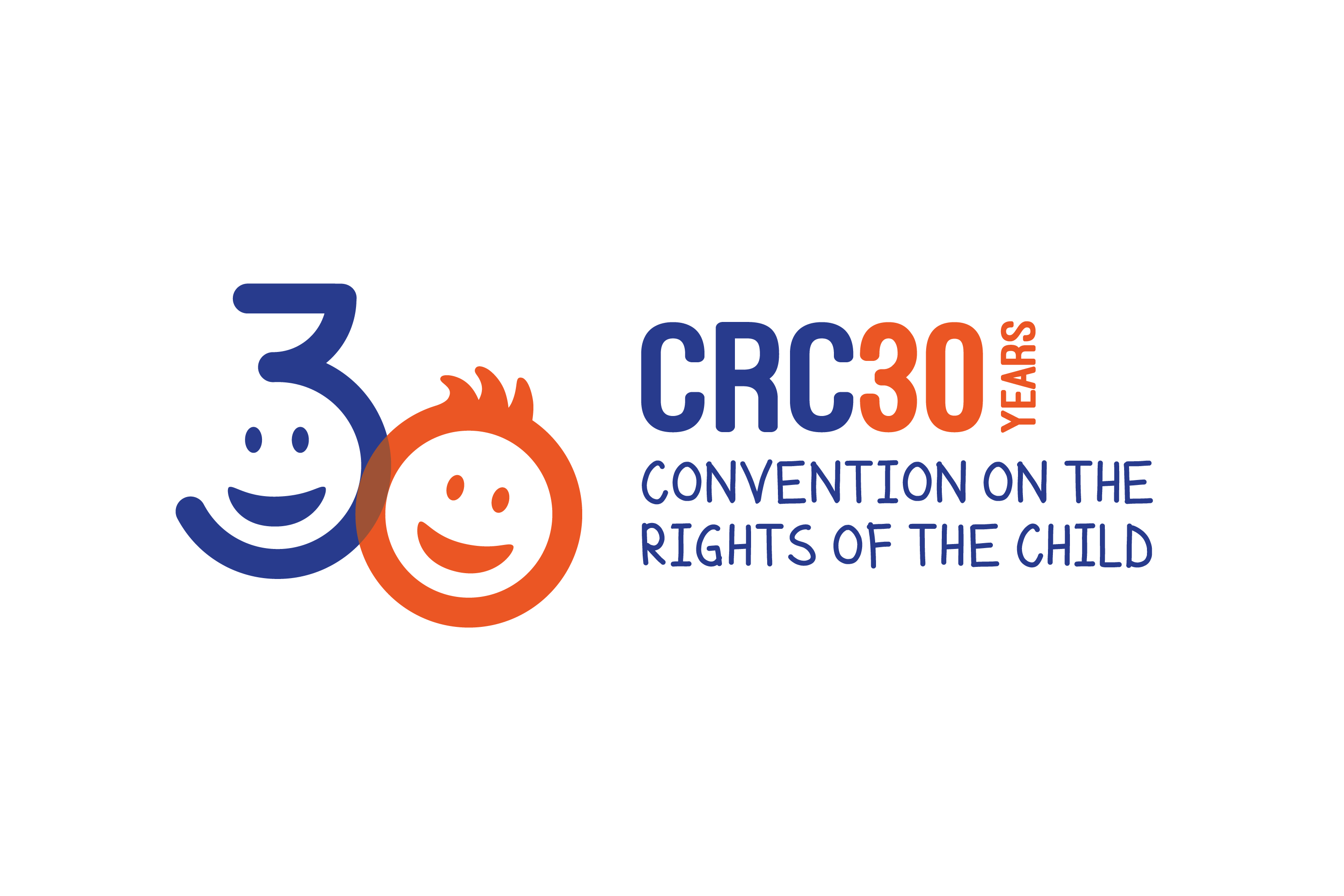 Minister to the Prime Minister Office and Vice President of the National Commission for Advancement of Women, Mothers and Children (NCAWMC), Mr. Alounkeo Kittikhoun, arrived in Savannakhét Province yesterday for an official visit to discuss the celebration of the 30th Anniversary of the Convention on the Rights of the Child (CRC30) with the Vice Governors from all the Provinces.  
Upon his arrival, the Lao Minister visited World Vision's projects in Atsaphone district to meet with children and community members who are supported by the International Non-Government Organizations (INGO) and the Government counterparts.
World Vision, operating in Laos since 1968, has the strategic goal to improve the well-being of the Lao vulnerable children and the life quality of their households and communities. In Atsaphone, World Vision projects focus on education, nutrition, water and sanitation, livelihoods, child protection and participation. The visiting delegation was comprised of members from the Prime Minister Office, the Provincial and District Government, representatives from the NCAWMC and the Lao Women Union.
World Vision's Country Program Director, Roslyn Gabriel, congratulated the Lao Government for their commitment to promoting and protecting children's rights. She also highlighted the importance of cooperating together with civil societies in building capacity to improve the living conditions of the most vulnerable children in the country. This will achieve the commitments made towards the Sustainable Development Goals.
"This visit highlights the achievements that can be made through close working relationships between World Vision and the Government towards achieving life in all its fullness for children," said Gabriel.
"I am very touched by what I saw from the children's skit on protection and wellbeing of children and also happy to see the awareness-raising among the community people on the issue and child rights," said Kittikhoun. "The Government is very serious about the realization of the CRC, and I have much appreciation for the achievements of World Vision along with the community members of Ban Beung. I encourage the communities to take accountability for all the activities towards sustainable development.
Government of Laos has made significant progress toward our commitment to CRC. INGOs, including UN Agencies, have played an important role in support to make this work happen. Thank you very much to the local government leadership and World Vision International Lao PDR for such good development work in Ban Bueng. We will remember this village and will come to visit again if time & opportunity allows us."
For media inquiries, contact:
Ammala Thomisith, Communications Officer, World Vision Laos
Email: ammala_thomisith@wvi.org