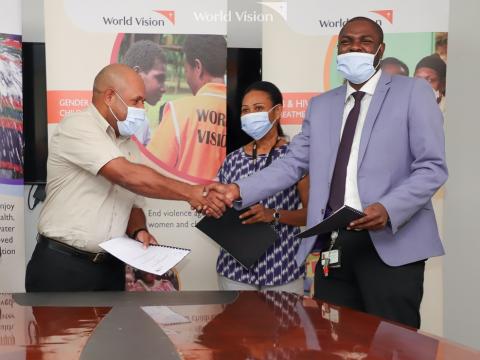 Ok Tedi Development Foundation, World Vision sign MoU to support Western Province development projects
Wednesday, June 23, 2021
In a bid to further enhance the development footprint of OTML in the province, OTML's not-for-profit development arm, Ok Tedi Development Foundation (OTDF) approached World Vision Papua New Guinea (WVPNG) to embark on a collaborative partnership through a Memorandum of Understanding Agreement (MoU). The focus was to enhance development projects in the Community Mine Continuation Agreement (CMCA) villages in the North, Middle and South Fly of Western Province.
Western Province is comprised of 3 districts, Daru is the capital of South Fly, Balimo, of Middle Fly and Kiunga of North Fly. Of all 3 districts, North Fly is the most progressive and most populous as it plays host to one of Papua New Guinea's largest mines, Ok Tedi Mining Limited (OTML).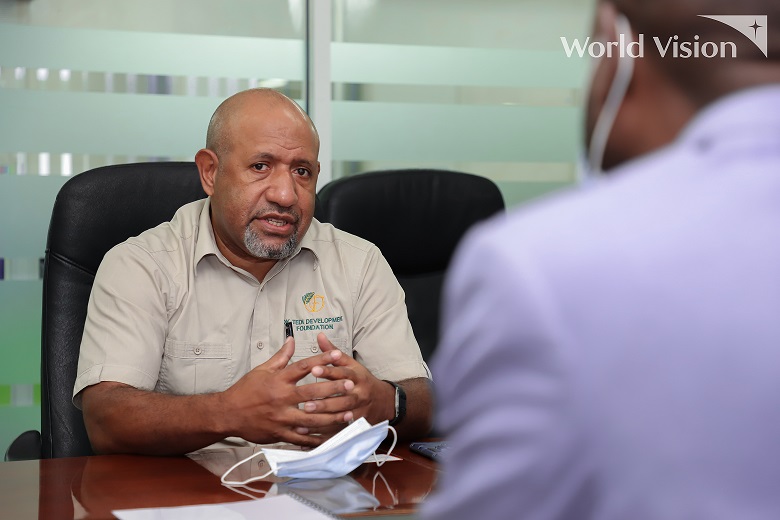 The MoU between WVPNG and OTDF sets out the framework for a cooperative relationship that aims to pursue progressive partnerships that enhances the complementary development work each partner does drawing from respective strengths to ensure maximum benefits for the communities that are mutually served by World Vision and OTDF in Western Province.
The MoU outlines the collaboration between OTDF and World Vision entailing;
sharing and provision of technical and administrative direction of any collaborative project implementation;

contribution of manpower and resources for increased impact in projects being co-delivered;

Leveraging of current best practices to improve collaboration and networking, and

where possible, co-share project funding of an activity/asset required to implement projects.
At the signing ceremony, OTDF CEO Mr. Havini Vira expressed great interest in the collaborative partnership with World Vision to deliver Water Sanitation and Hygiene (WaSH) and Livelihoods projects to Western Province communities.
Mr. Vira explained, "What particularly interested me with this MoU was combining WaSH and Livelihood as a 'full package' for long term sustainability in the Western Province communities. At OTDF we have our strengths, however WaSH is not among them, therefore it was really a no brainer to partner with World Vision who are the experts in the field."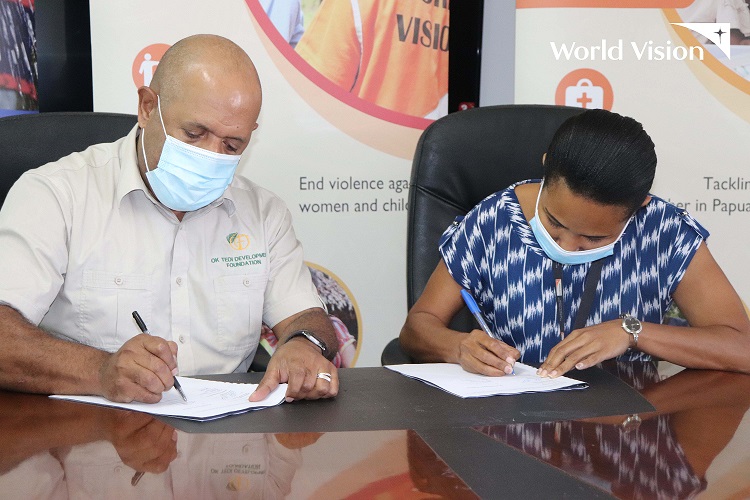 "At OTML and OTDF we are very aware of the great work that World Vision does throughout PNG, and more so in the Western Province and we are very much looking forward to partnering collaboratively through this MoU for the benefit of the people of Western," Mr. Vira added.
World Vision Program Operations Director, Mr. Clement Chipokolo thanked OTDF for the initiative to undertake this MoU partnership and for choosing to work with World Vision in Western as a development partner. "World Vision actively seeks to enhance the implementation of our development projects throughout PNG with these such collaborations. We currently have 5 active projects in Western Province, in Health, WaSH, TB/HIV and recently COVID-19 response. Partnering with OTDF will be mutually beneficial to both partners and more so to the people of Western Province," Mr. Chipokolo added.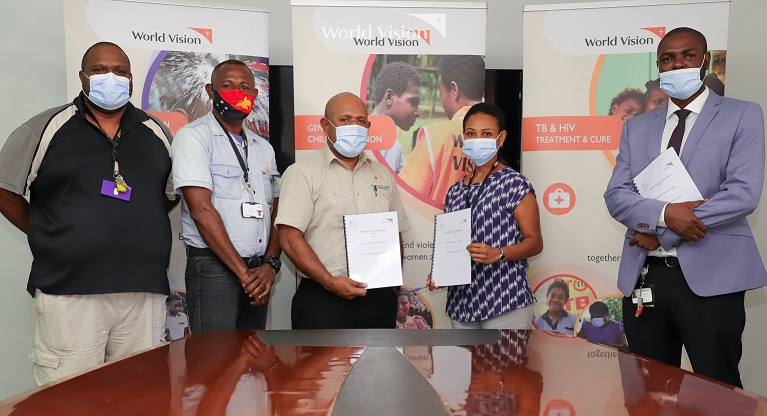 The 5 year Memorandum of Understanding (MoU) Agreement was signed on 22 June 2021 by OK Tedi Development Foundation (OTDF) Chief Executive Officer Mr. Havini Vira and World Vision National Director, Heather MacLeod (in absentia) at the World Vision head office in Port Moresby.