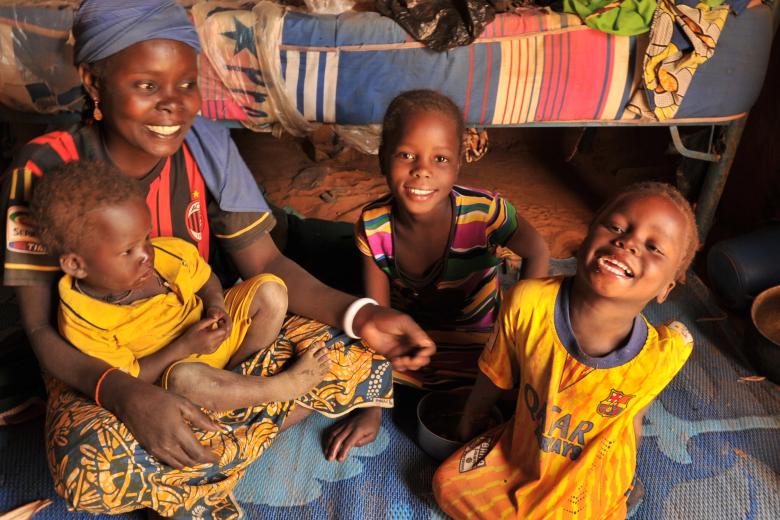 True collaboration improves children's lives
Monday, May 4, 2015
World Vision is one of the biggest and oldest faith base International NGO in the world and whose vision is for every child, to enjoy life in all its fullness. This ambitious vision cannot be reached without good will, passion, love and its staff commitment to work together internally and externally.
World Vision's size, in terms of number offices, number of staff in several countries means that often departments work in isolation to reach the same goal. In other words we often rowed against the tide to reach the port. But the organization leadership is trying to address this issue by gradually introducing promising new systems and by encouraging full work integration across all departments.
The good news is that World Vision Niger communications department is one step ahead because its works is in perfect harmony with its sponsorship department to raise organization visibility, reach more sponsors and to improve the lives of the most vulnerable children.  A recent success of this effective way of working raised $6600 for World Vision Niger food program.
In January 2015 World Vision US's Multicultural Engagement team requested several videos of a World Vision Niger program area that had been transformed because of our interventions on Water, Sanitation and Hygiene (WASH) and Nutrition & Health for their fundraising campaign in Boston. Because of the stories shared the Chinese-American community in Boston didn't hesitate to fast for 20 hours to raise funds for the cause.  See pictures of the event
True collaboration was only possible because of the love, passion and the understanding that we need to work together to improve lives of more children in our communities. Our efforts will improve the lives of children like Aissa a sponsor child in the village of Soumboulkongou in Komabangou program area.  Listen to Aissa talking about what World Vision did for her and will help to build more wells like the one that Issa helps to maintain. Listen to Issa's thoughts.
Let's work together to be more effective in improving the lives of more vulnerable children in West Africa.