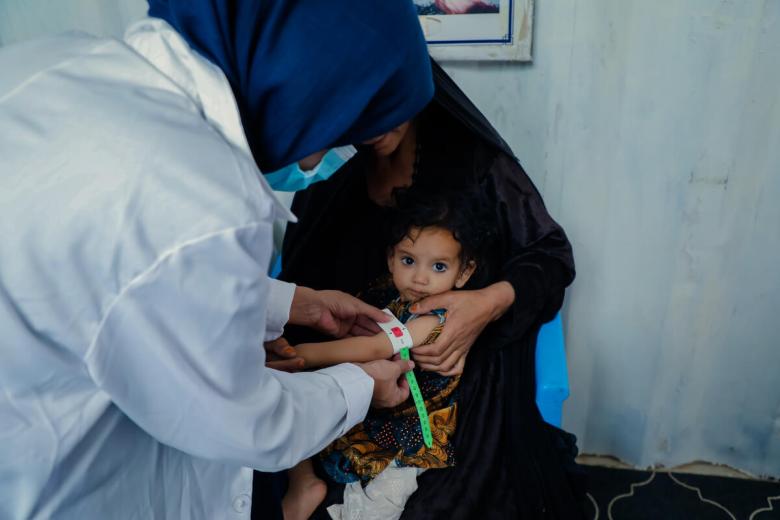 Are donors abandoning Afghanistan's Children?
Last month, I visited an internally displaced persons camp in Herat, where I met a young child who was severely malnourished. Her mother told me she was around nine years old, but she looked as if she was only three. The child held my hand while her mother told me that she could not go and play with the other children because she was too weak. As we prepared to treat her for malnutrition, the child asked me, "Can this treatment help me play like those children?" She looked into my eyes, and I saw her eyes revealing the message: can I get back my rights? Can I get back my dreams? These are the unspoken words that children feel but cannot express in Afghanistan. Right now, millions of Afghan children are losing their childhood, the right to enjoy and play.
The children of Afghanistan are facing a humanitarian crisis caused by decades of conflict, food insecurity, displacement, drought-driven by climate change, and COVID-19. They face starvation, malnutrition, water shortages, water-borne infectious diseases, and hunger. They are vulnerable, displaced, and at risk of violence and harm. The rights of girls and boys as equals are especially at risk. Given the change in leadership and the uncertainties this has brought since August 2021, Afghanistan's children are among the world's poorest and most vulnerable. They urgently need support right now.
It is critical that Afghanistan and the situation for Afghan children, women and families remains a priority for donors, despite emerging and growing needs elsewhere around the globe.
Afghanistan in Financial Crisis
Many of the underlying causes of the humanitarian needs we currently see in Afghanistan pre-existed the events of August 2021. Still, those events have triggered sanctions and a crippling financial crisis and jeopardised the rights of women and girls, as well as hard-won development gains. Since the de facto authorities seized control of Afghanistan, the country has been plunged into the even deeper humanitarian crisis we see today. The financial crisis, extreme inflation, and cash shortage are driving up food prices and making it very difficult for anyone to access cash – demonstrated by a 40% rise in the cost of basic household goods from last year.[1] The financial and banking sectors are now on the brink of collapse.
Since the events of August 2021, we have also seen significant migration of Afghans, especially those who are highly skilled and essential to the economy. Many have left for fear of the de facto authorities and restrictions on their freedoms. Important institutions like primary health services, which were limited before August 2021, have become even more hindered by the lack of resources and staff. This is further exacerbated by the shortage of female health and social service sector workers, meaning that health services for women are seriously understaffed while the need for them is greater than ever before.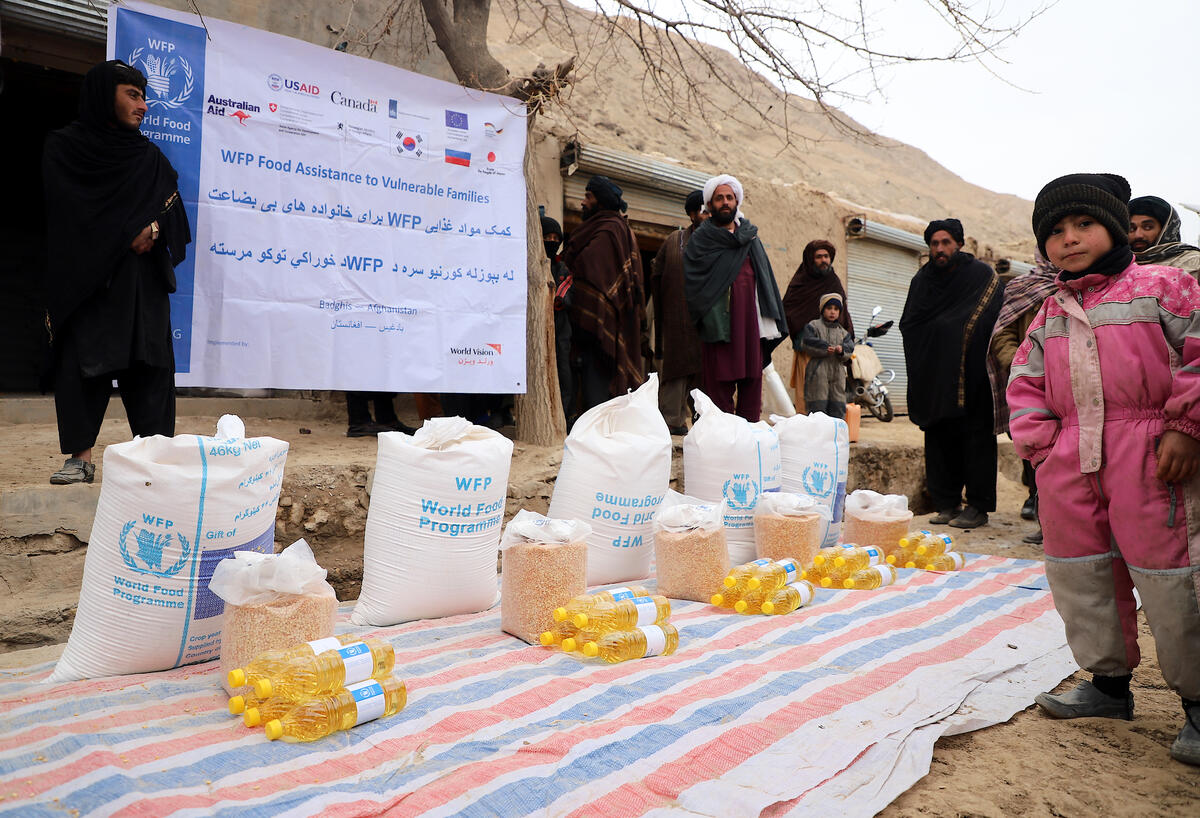 A Prolonged Hunger Crisis
Today, almost all Afghans are experiencing hunger. Afghanistan is one of the largest humanitarian crises in the world, its people facing a hunger and malnutrition crisis of "unparalleled proportions." According to UN figures, 95% of the population are not eating enough food. Acute hunger has risen from 14 million people in July 2021 to 23 million in March 2022 – the most ever recorded in Afghanistan – largely due to the financial crisis and increased cost of food. While work opportunities have dropped by almost 50%, wheat prices are up to 50% higher than just before events in August 2021,[2] a mere seven months ago, and we know they will only continue to increase due to the conflict in Ukraine. This forces families to resort to desperate measures to put food on the table. For example, we have already seen a significant increase in child marriage and child labour. Despite these challenges, World Vision has reached almost 110,000 people in Afghanistan with direct food distributions since September 2021.[3]
Hospitals are filled with severely malnourished children, and there seems to be no end in sight as the global food crisis grows. World Vision continues to support farmers growing crops, but Afghanistan is struggling from four years of drought that will continue for the unforeseeable future. This is debilitating for the agricultural sector, increasing Afghanistan's dependence on food imports – all while the prices of wheat and grain for import skyrocket. In the last month alone, World Vision responded to malnutrition cases in more than 7,200 children. Around 2,300 of them were identified to have severe or acute malnutrition – and unfortunately, the number keeps growing. We continue to work against all odds to ensure that women and children in the four provinces where we operate can receive primary health care. We have been serving Afghanistan's children and their families for over 20 years and are committed to continuing to stay and deliver.
Funding is Desperately Needed
We call on donor governments to commit to meeting the target of $4.4 billion in humanitarian aid to Afghanistan this year. Furthermore, we join fellow members of the humanitarian community in calling on the international community to take immediate measures to strengthen the Afghanistan Central Bank (DA Afghanistan Bank), as it is crucial for solving the present financial crisis, which is disproportionately worsening daily life for millions of Afghans.
To fully commit and contribute to sustainable development, the response in Afghanistan must go beyond meeting immediate needs. Humanitarian response is not a solution for the longer-term development of Afghanistan, and a solely humanitarian focus will miss opportunities for more holistic restoration. A humanitarian-development-peacebuilding nexus approach to the response in Afghanistan is key.
The current humanitarian situation in Afghanistan has deeply affected Afghan children's physical, mental and psychological health, jeopardising their future. Funding is therefore essential to address child rights, protection, and education. Urgent action must be taken to restore the education system so that Afghan girls and boys can access the quality education and protection they so desperately need and deserve.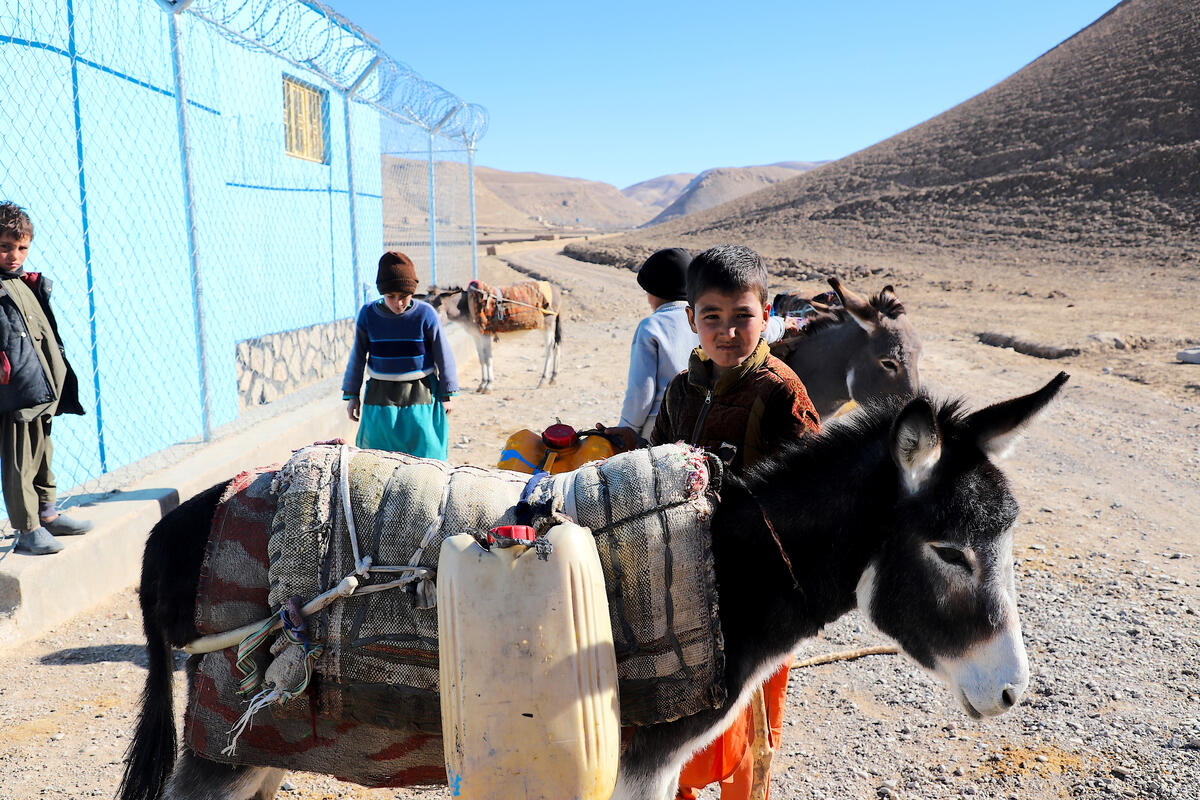 Call to Action
I know firsthand that future generations are at grave risk. I recently met a young mother holding a 2-month-old baby and trying to breastfeed, but she could not produce any milk because she was so malnourished. As a result, the baby had no flesh on its bones. All I could think was, "How will this child survive? Physically, even with nutrition interventions, how will this child be okay?" So much of what we do as a humanitarian community requires long-term support from donors to enable children to grow up and thrive.
The question thus becomes: what will donors do to protect and save this generation?
What is most essential now is that we stay faithful to the commitments made to deliver $4.4 billion in humanitarian aid to Afghanistan. We must work to find solutions to improve the financial and banking sectors' capacity to create an environment for sustainable development. We must continue investing in sustainable solutions, shift to a nexus approach, and create employment opportunities to secure a dignified life for the next generation of Afghans. The cornerstone of this will be restoring the social services sector, particularly education and health, key pillars in Afghanistan's longer-term recovery. Finally, we must reinforce compliance with human rights and humanitarian law to protect the rights and well-being of women, girls, and minorities. Donors must ensure that we can go beyond humanitarian response to build sustainable solutions for the children, women and families surviving today's crisis and for future generations.
Asuntha Charles is National Director at World Vision in Afghanistan
---------------------
[1] https://www.thenewhumanitarian.org/news/2022/2/15/Afghanistan-crises-hunger-inflation-migration-by-the-numbers#:~:text=Food%3A%20Prices%20are%20rising%20amid%20cash%20shortages&text=But%20the%20economic%20collapse%20that,Food%20prices%20are%20soaring.
[2] https://www.thenewhumanitarian.org/news/2022/2/15/Afghanistan-crises-hunger-inflation-migration-by-the-numbers#:~:text=Food%3A%20Prices%20are%20rising%20amid%20cash%20shortages&text=But%20the%20economic%20collapse%20that,Food%20prices%20are%20soaring.
[3] Sitrep #3 https://reliefweb.int/report/afghanistan/afghanistan-complex-emergency-response-situation-report-3-05-15-october-2021
Subscribe to see more content like this