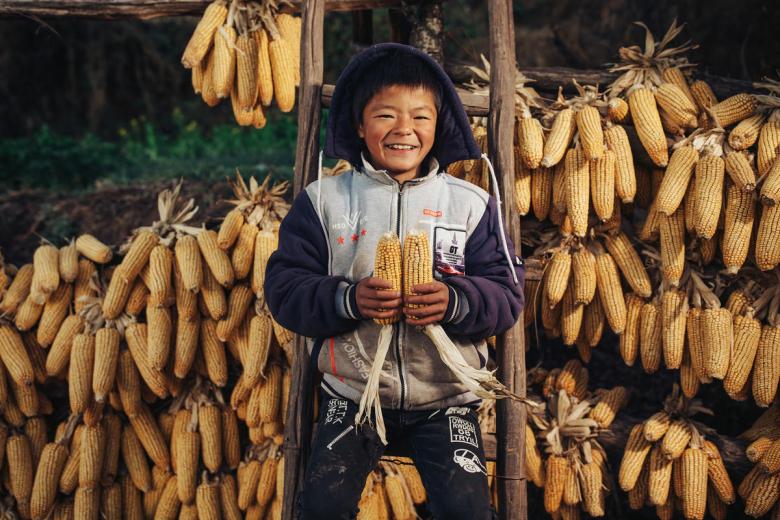 Food has always been #MoreThanAMeal to me
Growing up in Taiwan and California, Norbert reflects on the foods that remind him of his family history and childhood.
By Norbert Hsu
Food is one of my favourite things to think about. Food is about exploration and travel, you can learn so much about a place and a culture through its food – whenever we go anywhere new, one of the first things my wife and I think about is what food is going to be available!
I was 7 when we moved from Taiwan to the US. My grandfather was a smallholder farmer, so my Dad grew up on a farm and that never really left him. One of my favourite childhood memories is being in our backyard where my Dad grew a lot of vegetables. When I was about 10, we moved to a house with a big backyard, and the first thing my Dad did was tear it up and make it into a vegetable garden. He'd grow all sorts of things – root vegetables, Chinese morning glory (water spinach), Chinese chives and other Chinese vegetables in the back, kumquats trees on the side, walnuts and loquat trees in the front. My brother, sister and I spent hours in the garden with him, pulling up weeds, and picking out slugs.
We also had sugarcane, which grows in bunches in the vegetable garden.  Some nights, my Dad would cut some sugarcane, cut off the bark, and let us eat it directly. We ate until our jaws hurt, it was amazing.
When I think back, that happy time in our childhood tells me a lot about who my dad was in terms of where he came from, how hard he worked to be able to emigrate from Taiwan to the US, and build a life for us, He was the first person in his family to go to college. For us, it was just eating sugarcane, but I appreciate it more now.
We didn't eat out much, and my mother did all the cooking. Home, to me, is the Taiwanese food she used to cook. My grandmother came to visit us shortly after we moved into this new home. She had had a really hard life, as the oldest of seven children and a widow – she was the real matriarch of the family. She used to cook rice dumplings wrapped in bamboo leaves (Zongzi), there was a huge amount of work involved. You prepare everything separately, then hold the leaves in a cone shape and stuff them with the ingredients, wrap it all together, and steam it. It was really complex and took her so long to make, but when they came out they were just so good. Because they take so long to make, it's almost a lost art now. You can buy them but they don't taste anywhere as good as my grandmother's.
I haven't had sugarcane in a long time, I am not a green thumb so there's no chance of me growing it! Our lives got busier and more complicated as we grew older, which made the time when we had that vegetable garden so unique and special.
Learn how to make Zongzi here!
Norbert is World Vision's Partnership Leader for Global Impact. Follow Norbert on Twitter @HsuNorbert
Subscribe to see more content like this