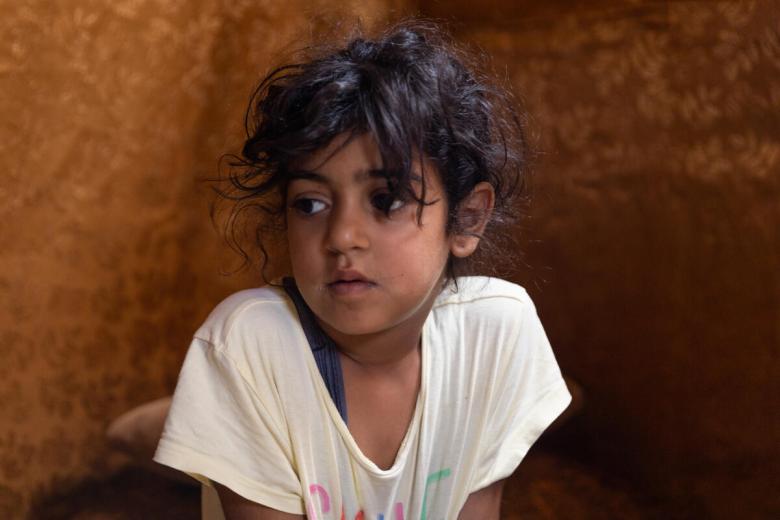 God help Lebanon as things go from bad to worse
Hans calls for even more support from global colleagues, and for prayer, as the crisis in Lebanon slides towards disaster.
By Hans J. Bederski
A year after the Beirut Explosion, World Vision has decided to declare a Category III Sustained Humanitarian Response to the crisis in Lebanon. This time last year, World Vision declared a Category II National Office response to the massive explosion that ripped through downtown Beirut.
What does this new categorisation mean? World Vision is currently responding to crises of one kind or another in more than 60 countries. Our disaster management staff classify emergencies as one of three categories; a Category 3 emergency needs the most help. Countries that, despite our best efforts and those of others, remain in desperate need over the long term are given a different classification: they are categorised as Sustained Humanitarian Responses.
The blast in this beautiful and culture-rich nation of less than 7m people caused more than 200 deaths, 7,500 injuries, and US$15 billion in property damage, leaving an estimated 300,000 people homeless. It was yet another blow for a country that was already struggling with a political and economic crisis, and the almost impossible challenge of hosting 1.8 million refugees, the highest per capita level in the world. And then COVID-19 arrived.
Conditions have deteriorated so much that the UN has identified 2.4 million Lebanese in need, nearly one third of the host population.  The economic crisis is devastating conditions for children. In July, the latest report from UNICEF states that 77% of households do not have food or enough money to buy food. In Syrian refugee households, the figure reaches 99%.
World Vision has been in Lebanon since the 1975 onset of the civil war. Since then, our staff have been supporting Lebanese and refugee communities in a range of development, advocacy, and humanitarian interventions. Over the past decade World Vision has been responding to the needs of Syrian refugees in Lebanon as part of its multi-country Syrian refugee response.
In Lebanon we were already spending 90% of our funding on humanitarian needs in-country. Over the past year our Beirut Explosion Response has assisted over 157,000 Lebanese people with shelter rehabilitation, food assistance, cash support, education, child protection, and COVID19 related support. This included at least 61,100 children. During this time, World Vision staff in Lebanon strengthened their expertise in responding to humanitarian crises and the office has become a leader among World Vision offices in cash and voucher programming.
Yet, as we heard this week, there is still so much more to do for the people of this country and those who have fled there from Syria. Earlier this week, the UN launched a new Emergency Response Plan asking for USD$ 378.5 million to provide essential short-term support to nearly one million Lebanese and migrants for 12 months. Initial pledges have been greater than this amount. This appeal will be implemented in parallel to a separate UN plan for Refugees in Lebanon.  Over the coming year the Lebanon Crisis Response will continue to support 800,000 refugees and aim to raise an additional USD$ 10 million to assist 400,000 Lebanese. Particular emphasis will be on Food Security, Child Protection, WASH, NFIs and Education.
This is good news, but the current situation is dire: The currency in Lebanon has lost almost 100% of its value and the economy is in one of the fastest freefalls in recent history. Basic services are failing across all areas of public life, including access to healthcare, education, and protection services.
Today, basic resources are scarce in the country, with shortages in gas and medications, and rampant inflation that has caused essential food items to double and triple in price. The crisis has rendered Lebanese, Syrian, Palestinian, migrant workers, and refugees from other nationalities economically vulnerable, with 77% of Lebanese households unable to put enough food on the table and 99% of Syrian households living in extreme poverty.
All of this is why our Regional Leader, Eleanor Monbiot has written to our World Vision colleagues around the world urging them to mobilise funds for Lebanon; to advocate to any governments who have influence on the situation in Lebanon and… to pray. World Vision is a faith-based organisation that believes God hears our requests so prayer is one tool among many in our approach to aid and development.
If you are a person of faith, please join us in praying for Lebanon, for its people and its future. If you are in a position to change the lives of Lebanon's children, please take action.
To learn about World Vision's work in Lebanon visit here
Hans J. Bederski is National Director, World Vision Lebanon
Subscribe to see more content like this