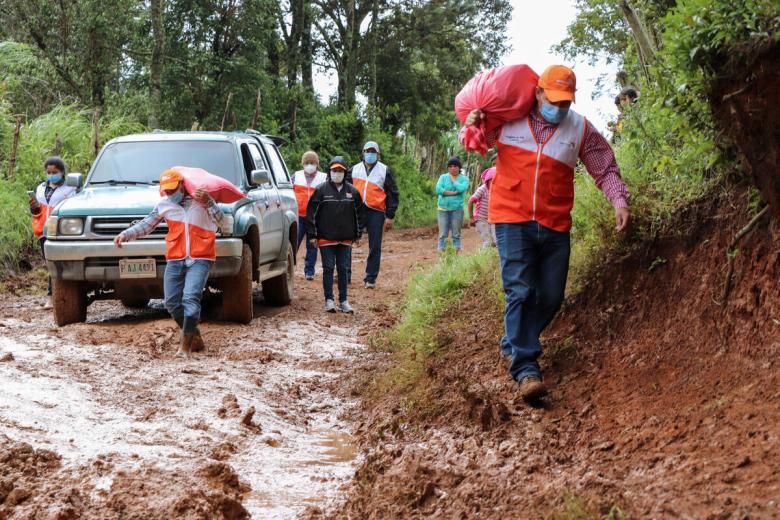 Humanitarian workers, running an uphill marathon in The Human Race for survival
The theme for this year's World Humanitarian Day is #TheHumanRace, designed to highlight the immediate consequences of the climate emergency for the world's most vulnerable people going into the Climate Change Conference (COP26) in November to be held in Glasgow, Scotland.  It is a brilliant campaign for action in solidarity, grabbing our attention just after the Tokyo Olympics. The imagery is thought-provoking – exhausted, worried people who give it their all and pass the baton.  Even though I am sitting at my desk as I write this, I can relate to these feelings:  tired and concerned as myself and fellow humanitarian workers try to give our all during this continuing COVID-19 pandemic under the subsequent worsening consequences.  
There are far too many of us that are finding the current #TheHumanRace an uphill battle.   My team members have felt despair, frustration, sometimes powerlessness, and even rage at the worsening context so many people face from a deadly combination of climate change, COVID-19, and conflict affecting the world's most fragile contexts. 
I recently had a rare opportunity to make a family trip to Honduras, having been separated from loved ones for so long - a sure fire way to break out of the grind and find inspiration for why we as Humanitarians work so hard. In some ways, it was restorative - seeing people get on with life, rebuild, and continue in hope even after major political unrest, two hurricanes, the Pandemic, and growing hunger.  But I also heard many heart-breaking stories:  teachers sending lessons via WhatsApp; children home alone on their parent's smartphones for lessons that become effortless targets to online exploitation; children and adolescents on the street and in the market who will never go back to school. I was constantly reminded how quickly hunger can impact an entire village, wiping out assets like seeds and livestock, ensuring short- and long-term suffering. 
My first trip to Honduras was in 1999, right after Hurricane Mitch tore through Central America. The hurricane dropped torrential rainfall in the country, and many gauges were washed away in mountainous areas, killing tens of thousands and devastating communities for years to come.  Honduran officials estimated that Mitch set back 50 years of economic development.[1]  So for the next few years, every conversation referenced the impacts of "Mitch", even if talking about the most mundane things.
Sadly, this recent trip was similar, with every conversation turning to the COVID-19 Pandemic and impacts, understandable in a small country where few families have been spared the loss of loved ones. 
The country's public health system has limited capacity for handling severe/critical cases of COVID -19. From 3 January 2020 to 17 August 2021, there have been 316,235 confirmed cases of COVID-19 with 8,373 deaths, reported to WHO. [2]  However, some believe that there are many deaths that still not have been reported in the country. This is highly likely as, looking at global numbers,  it has suggested that excess mortality during the Pandemic may include as many as 7 to 12 million more people than reported. [3]
The poorest, most vulnerable people face a declining situation already facing the impacts of climate change – hurricanes and drought.  In Honduras, like in many struggling countries, the continuing Pandemic has exacerbated growing organised crime and insecurity.  This recent trip was the first time in my 20+ years visiting Honduras that things seem much worse rather than making progress. 
The climate emergency mixed with the impacts of COVID-19 is wreaking havoc worldwide at a scale that people on the front lines and in the humanitarian community are increasingly finding hard to manage. Yet, the Humanitarian community continues to rise to the challenge.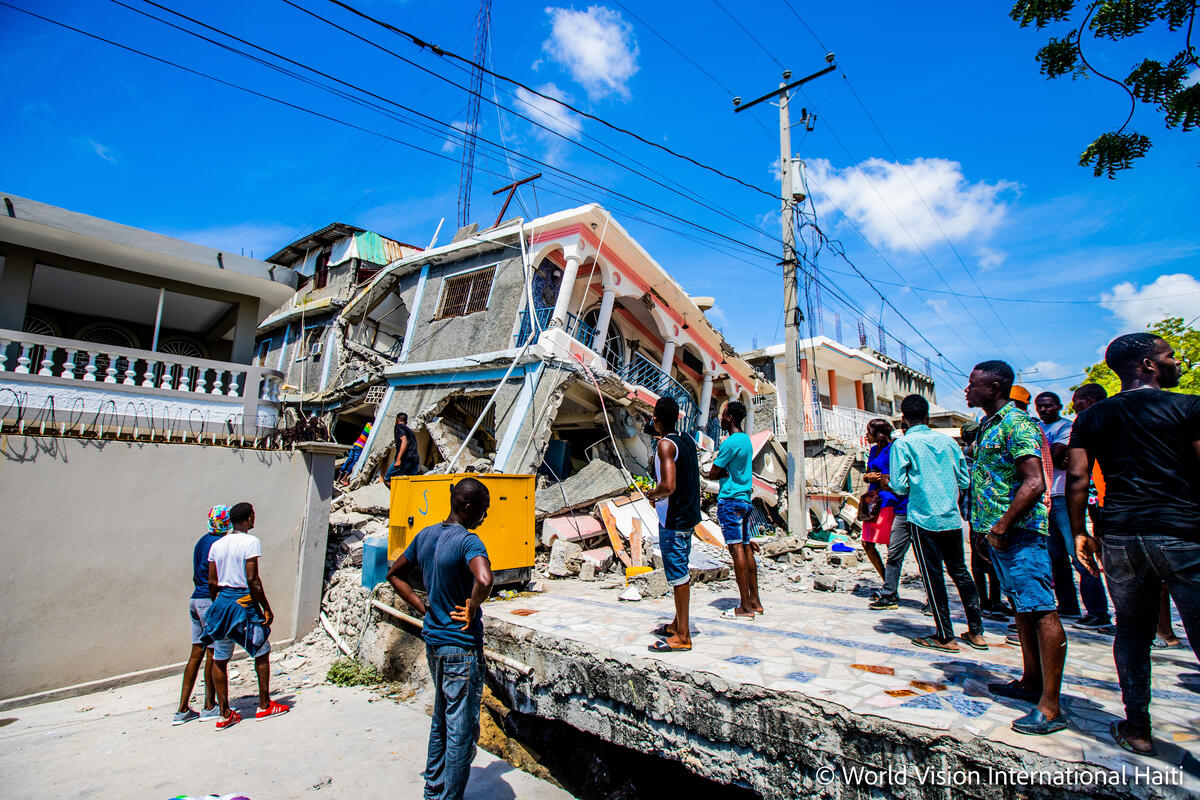 When lives are on the line; when children are starving; when families face disaster; when communities are caught in conflict; and nations confront pandemics - Humanitarian workers race to deliver aid, distribute food, restore lives, support refugees, Protect against disease.  They are proud to be a part of #TheHumanRace.  As I write this just a few days before World Humanitarian Day, we have colleagues in Les Cayes, Haiti, responding to the aftermaths of a devastating 7.2 Earthquake that hit 14 August. We continue to mobilise personnel to respond to the needs of vulnerable families and children in the affected localities. The last year and a half have taken its toll, and Humanitarian workers around the world want to sound the alarm on climate change and all the other negative trends that are hitting the poorest and most vulnerable populations the worse. 
I am optimistic things will turn around in Honduras, with doses of vaccines being administered at a growing rate.   I stand by the families and my team in Honduras and other countries as we fight this uphill battle together. I am proud to be part of the #HumanRace. 
___________________________
Amanda Rives is World Vision's Senior Director, Disaster Management. Follow Amanda on Twitter on @AmandaRivesA
Learn more about World Vision's work in Disaster Management 
Learn how you can help those impacted by the Haiti Earthquake 14 August 
[2] Honduras: WHO Coronavirus Disease (COVID-19) Dashboard With Vaccination Data | WHO Coronavirus (COVID-19) Dashboard With Vaccination Data
[3] Tracking covid-19 excess deaths across countries | The Economist
Subscribe to see more content like this