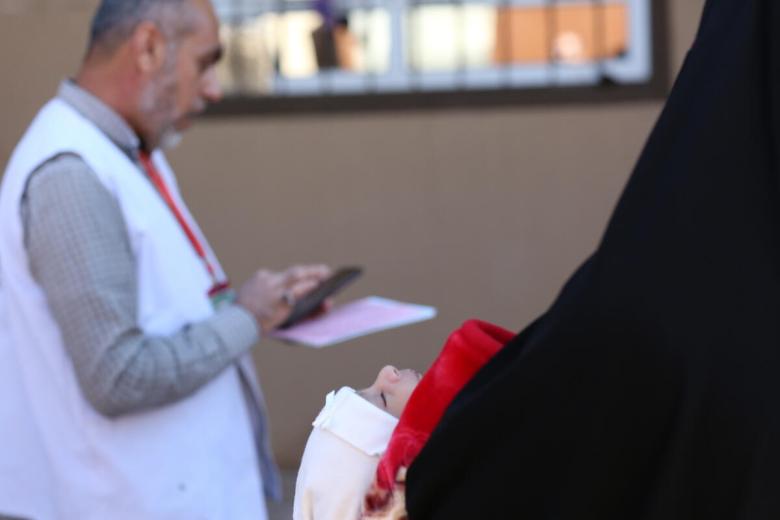 Reframing the lens through which we look
By Amos Doornbos
Years ago, in a discussion about digital ethics, my manager framed it as "humanitarian accountability 2.0". As always, she was on to something and it shapes my thinking to this day. But, in addition to humanitarian accountability 2.0, I think we're looking at humanitarian access 2.0, and good governance 2.0, all wrapped together.
Using a lens of accountability means highlighting the rights of those we seek to serve and our approach. It demands we consider our duty of care to those we work with and asks 'who are we leaving out?'. It demands we build literacy, create awareness, and offer viable alternative choices.
Using a lens of access moves us beyond seeing access solely as a physical process, to looking at the question of 'who has access to the data?'. It demands we enable access for those we seek to serve, through data portability. But it also means we need to look at preventing access to digital data for aggressive actions and purposes beyond what the data was collected for.
A lens of good governance means we highlights the critical need to make the distinction between experimentation and practice in technology. It helps us to look at access and accountability as governance challenges, and gives us permission to explore these challenges as not just existing 'out there' but inside our organisations too. It enables us to ask questions about whether ring fencing some of our datasets and giving them separate governance structures can simultaneously reduce our risk, improve our impact, and improve agency of those we seek to serve.
Reframing the lens through which we look provides fresh insights and enables change.
What lens will you look through today?
Amos is Director of Systems and Strategies in World Vision's Disaster Management team. Read more from Amos here and follow him on Twitter @amosdoornbos
Subscribe to see more content like this