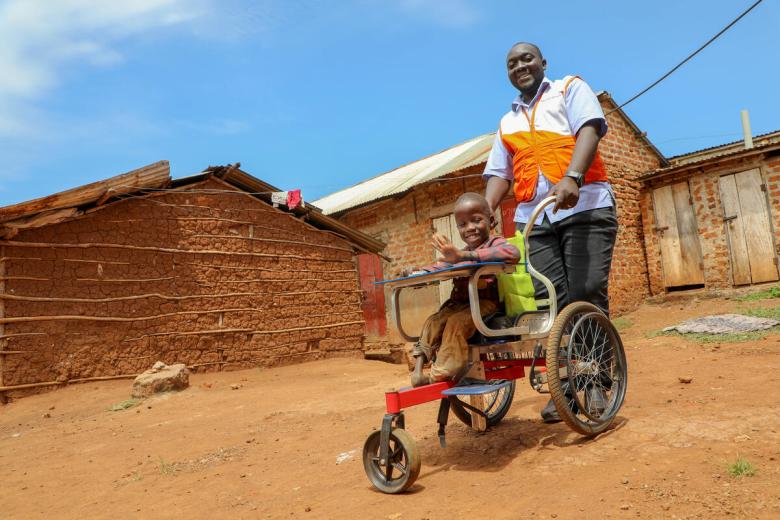 We must deliver on disability inclusion
12 February, 2022
When the world came together to develop the Millennium Development Goals, one notable group was left out: persons with disabilities. Since then, the UN Convention on the Rights of Persons with disabilities has been ratified by 184 countries.
Persons with disabilities were firmly placed within the Sustainable Development Goals with specific references related to education, growth and employment, inequality, accessibility of human settlements, as well as data collection and monitoring of the SDGs. Yet a recent UNICEF study that reviewed all available global data, shows the extent to which the estimated global 240 million children with disabilities are hampered by poor services, stigma and systemic inequalities throughout the world.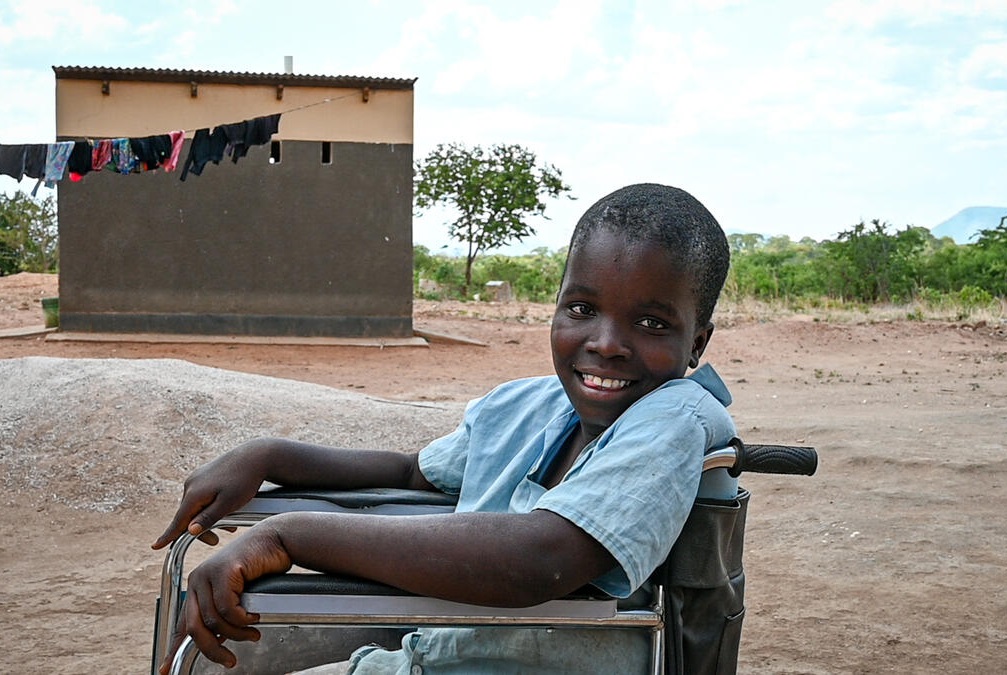 Compared with children without disabilities, children with disabilities are:
51% more likely to consider themselves unhappy

32% more likely to suffer severe physical punishment in the home

34% more likely to be stunted

53% more likely to have symptoms of acute respiratory infection

49% more likely never to have attended school
In the countries where World Vision works, these inequalities are even greater. Inspired by our Christian faith, World Vision responds to the needs and barriers of the most vulnerable girls and boys around the world and their families as part of our gender equality and social inclusion approach and theory of change.
We are therefore committing for the February 2022 Global Disability summit that World Vision will:
Serve more than five times the number of children with disabilities within our long-term development programmes by 2026;

Train all programming staff on disability inclusion so they can support the inclusion of persons with disabilities in all the communities where we work;

Collaborate to improve the situation for persons with disabilities by partnering with persons with disabilities, organizations of persons with disabilities, government and non-government actors to find ways we can work together to meet the need of persons with disabilities;

Use sex, age and disability-disaggregated data to make sure we are working with boys and girls, men and women with disabilities and they are able to achieve the same outcomes as other participants;

Empower children and adults with disabilities to participate fully in their communities and take on leadership and decision-making roles.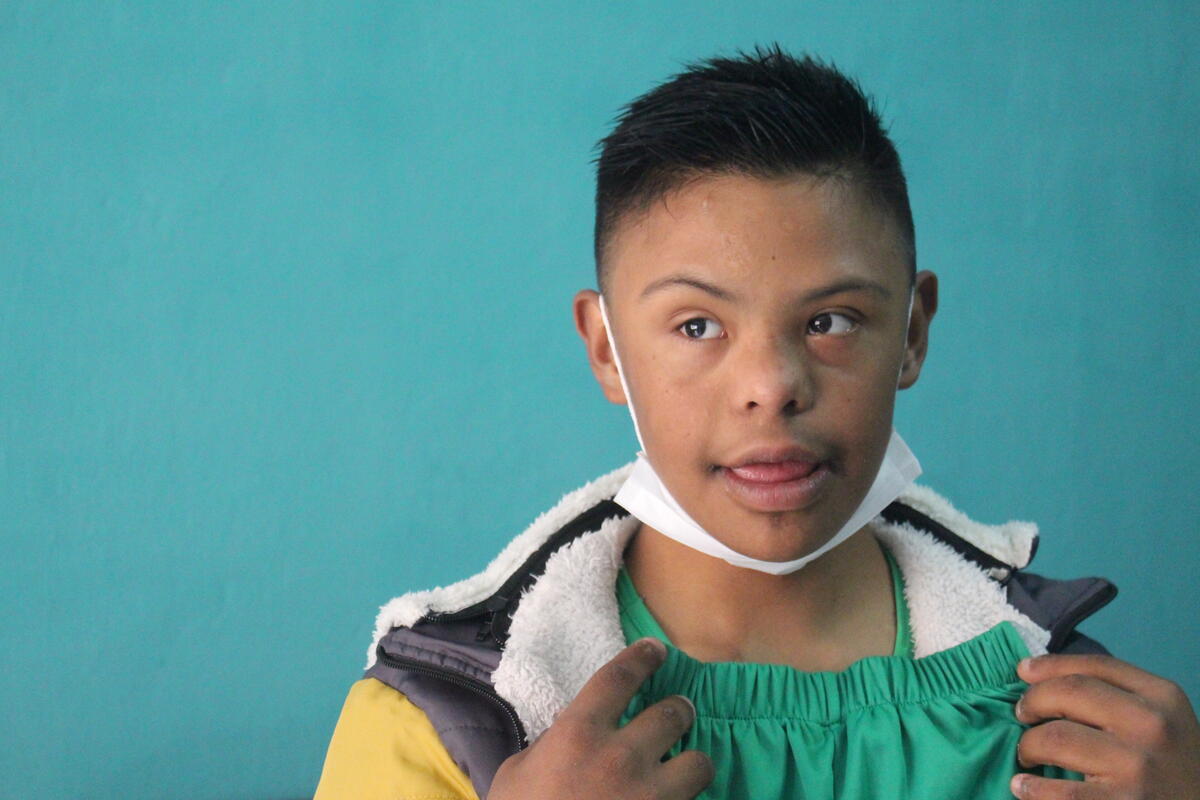 We also commit to action in the Summit's priority areas:
Inclusive Education - All World Vision core education programme models will integrate universal design for learning in learning materials and programmes, training for teachers and community learning facilitators, and in our quality assurance monitoring tool, MEQA;

Inclusive Health – World Vision will integrate training for disability identification and referral into World Vision core health programme models and support health providers to be inclusive. These models reach as many as 180,000 community health workers each year;

Strengthening engagement with organisations of persons with disabilities - All our programmes will be designed in partnership with organisations of persons with disabilities or in consultation with children and adults with disabilities;

Inclusive livelihoods and social protection – Our youth and livelihoods programme models will integrate youth and adults with disabilities and provide them with the skills and opportunities to pursue a decent livelihood by 2030.
To fulfill our commitments, we will build on the work that we are already doing well. Of our current work, what stands out is our ability to identify, support and empower children with disabilities so they can be agents of transformation for their communities.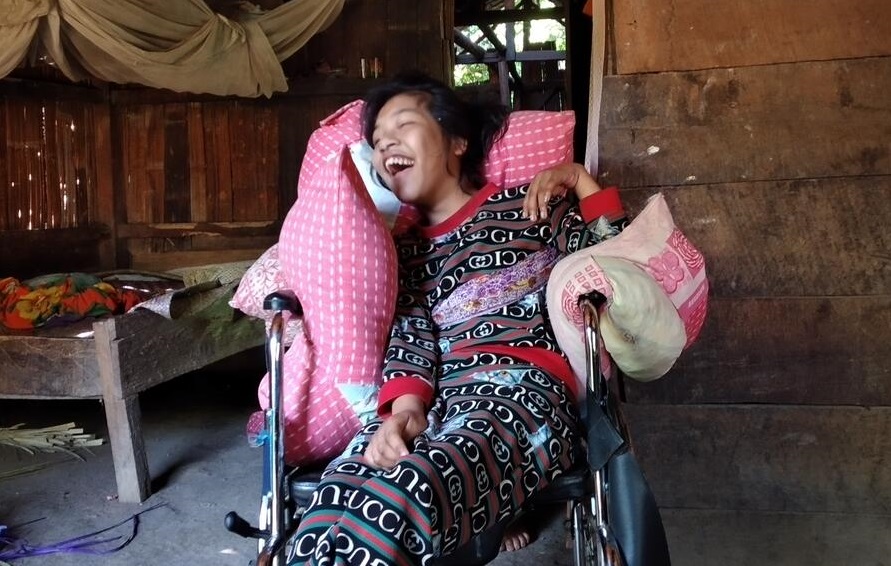 One example of this work comes from India.  The 'Our Voice' program has engaged 7,000 children with disabilities throughout the country, educating them on their rights and responsibilities and bringing them together at local, regional and national levels to share their experience and engage with government decision-makers. One program participant, Rekha Kumari (pictured on her way to school), received support from World Vision to access a wheelchair and sewing machine that gave her the mobility, income and confidence to continue her education. She was very active in the 'Our Voice' programme and ultimately convened the National Forum of Children with Disabilities—part of a global movement of children with disabilities—and led an 11-member group to present a children's manifesto at the UN General Assembly in New York.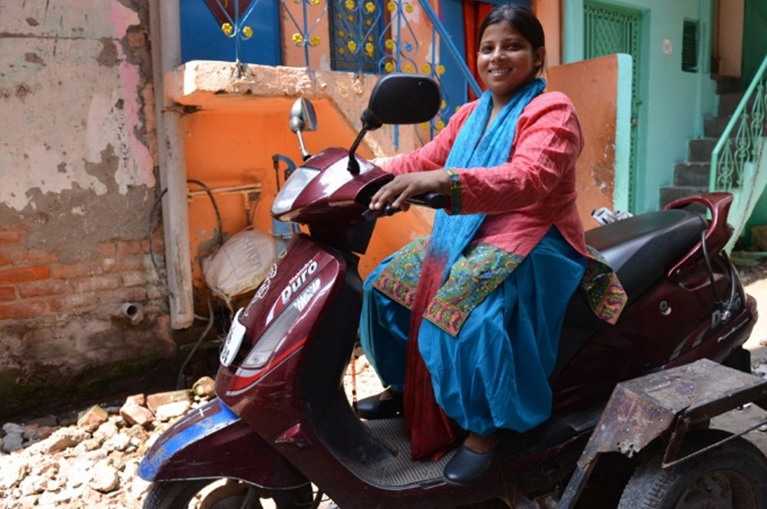 "As a person with disability I have been in positions where an ignorant society gambled with my rights. Right from birth where they wanted to steal my right to life by convincing my mother to kill me, till losing 6 years of my right to acquire an education. But now no more. The old Rekha was not aware of her rights and she feared the people of the world. But the new Rekha fears no one, not only does she talk about her rights but she also shows others the right path to follow. I constantly tell others, do not fear, come forward and fight for your rights because our bodies may have limitations but our minds do not" - Rekha Kumari
Please join us in our mission to remove the inequities faced by children with disabilities.
Edward Winter is a Senior Technical Advisor for Social Inclusion, originally from the UK and based in the US. He has over 25 years of experience and a passion for serving the most vulnerable children, particularly those with disabilities. Contact him on ewinter@worldvision.org.
Subscribe to see more content like this