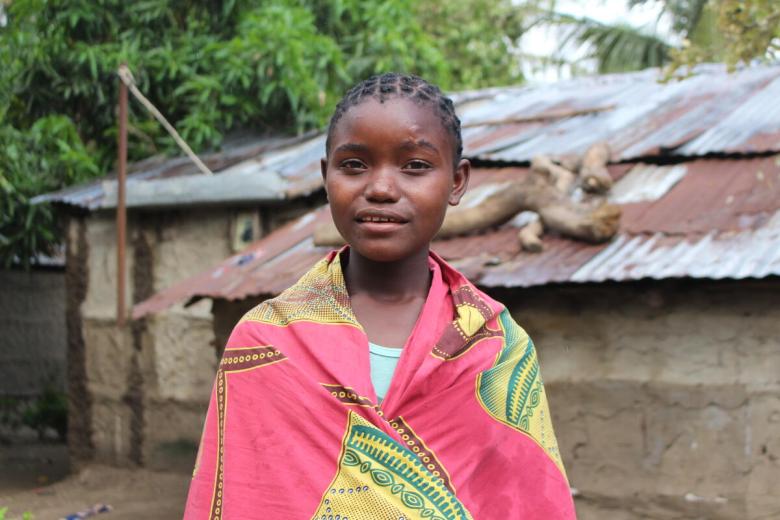 We saw this coming: why the tragedy in Mozambique is entirely preventable
By Johan Eldebo
What is unfolding in Mozambique is an unmitigated disaster, on many levels, and once again children will be left to pay the price.
Before last week, Cabo Delgado was the most under-developed province in one of Africa's most under-developed countries. Even if you don't know where to find Mozambique on a map, it's pretty hard to miss once you start looking – taking up a sizeable chunk of the east African coastline, it dwarves its closest neighbours Zimbabwe and Malawi. Like many countries in the world, it is grappling with the devastating effects of COVID-19, after lockdowns have left millions facing worsening poverty and finding it harder and harder to get enough food for their families. On top of this, fluctuating fragility across the country means it can be like driving from London to Kabul while staying in the same country. Cabo Delgado used to be a peaceful but poor region of the country. Now is also a fragile and insecure one.
With the exception of the horrific cyclones that battered the country in 2018, or the eruption in violence last week, how much time does Mozambique take up in your head? For three years now, the answer to that question for me is "a lot". As the regional security director for World Vision's work across Southern Africa, a vast majority of my time is spent on the two most fragile and fast-changing areas in the region – eastern Democratic Republic of Congo, and northern Mozambique.
Parts of Mozambique are now possibly in the situation Lebanon was in in 2011, when they started receiving refugees from the growing conflict in Syria. It wasn't clear at the time how big it was going to be, and now ten years later, the conflict and its effects on the region are just devastating. The ambiguity at the time led much of the world to adopt a short-term approach, which led to disastrous consequences for those children. I wonder if we have learnt from that to act faster now with a long-term approach to handle lasting fragility. This could be particularly true for Nampula and central provinces, where thousands of displaced people have arrived already, mostly women and children.
We shouldn't be in the position we're in right now, watching hundreds of thousands of people flee their homes. And we still have time to prevent it becoming another Syria. Or the kind of low-intensity terrible conflict that shatters lives and steals childhoods.
What is happening in Mozambique is partially the result of lack of aid and development funding. Cutting it means killing children. I don't say those words lightly, so let me explain.
Basic services haven't existed at scale in parts of this country, ever. When you don't have a long-term sustainable plan, poverty takes hold. When countries cannot fund simple things like education, health care, access to water and food, it's not hard to understand why people will turn to help wherever they can get it. And for the past few years, that's been foreign commercial companies with a profit agenda, and armed groups.
Our analysis on this part of the country, informed by local people and leaders, is most people joining in the violence don't believe in the cause, they just want to be able to eat dinner with their families. Alleviating that desperation through long-term sustainable development is nowhere near as exciting as funding helicopters and guns, but it is what prevents conflict and saves lives.
And it can and should still be done.
Mozambique is one of the most heavily-indebted countries in Africa. Any talk now about calling in their loans, while at the same time preventing COVID-19 vaccines reaching the country's people, would literally make the children of Mozambique pay for COVID-19.
As I write this, it's hard not to think about the potentially hundreds of thousands of people walking for days, trying to cross a bunch of crocodile-infested rivers in unsafe improvised boats, as they seek refuge in other parts of the country.
While many people around the world are starting to see families and friends for the first time in months, families in Mozambique are taking in distant relatives and friends, trying to find more food, sharing beds or spaces on the floor, not knowing how long they will need to exist like this for.
We are so worried about what happens next. The impact on the rest of the country is going to be huge. In Nampula, where World Vision is reaching thousands of people displaced by conflict and fragility in the past few months, the instability caused by large groups of people needing help will mean the crisis in Cabo Delgado will be felt by millions.
Formerly safe areas are no longer safe, which means both the country and humanitarian organisations have to be increasingly careful about the context, and operate with more agility. This means constantly monitoring and analysing – our last context analysis for Cabo Delgado was just before Christmas – then trying to adapt our programmes to respond to people's needs in an increasingly fragile context. Our flexibility needs to be matched by our donors; it is not enough to work on long-term livelihoods programmes if families are facing extreme hunger and cholera, for example.
Spikes in violence like this have a destabilising effect on communities with the loss of homes, farms and belongings. Protecting children, from abuse, from forced recruitment, from exploitation, must be the priority. This is essential for a positive long-term future for Mozambique 
Our concerns now are for what happens when the world stops looking. We saw this coming. The question is what is the world going to do now, so that I'm not saying the same thing in a year?
Johan Eldebo is World Vision's Regional Security Director for Southern Africa. Follow Johan on Twitter @johaneldebo
Subscribe to see more content like this