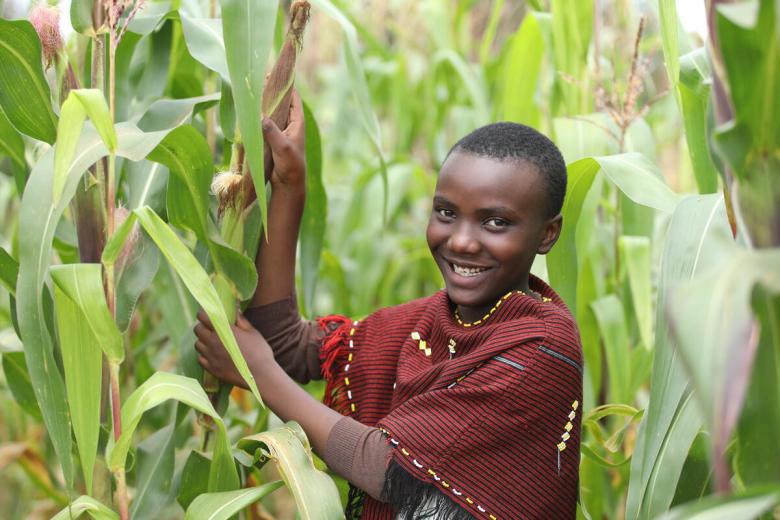 World Children's Day: Teen says "Address the pain children face from hunger"
This World Children's Day, Changemaker 13-year-old Genoveva from Tanzania shares how hunger and malnutrition affect children in her community, and what she wants governments to do to show they've had ENOUGH. 
Most people know that hunger is caused by a lack of food. When a person does not eat enough food over a long period of time, it causes poor nutrition. 
But, without even knowing it, some people suffer from malnutrition because they do not receive a balanced diet. They eat the same kinds of foods day after day, without getting the proper nutrients they need to live a healthy life. 
In Tanzania's Iringa region where I live, 56.9% of children are stunted. Stunting is when a child is much shorter expected for their age due to poor nutrition when they are in the womb, and/or during the early years of their life. 
This means that children in my region are not growing properly. They are weak and can easily be attacked by diseases.  
Hunger is a real problem that I have experienced with my own eyes and ears. Some of my friends tell me they only eat one meal per day.  
Imagine if that was your children. 
Poor nutrition in children leads to poor school attendance, low focus during study hours, and poor performance in school.  
Girls in my region are dropping out of school due to child pregnancy and they start engaging in paid work in order to feed their children. Other girls are going to other regions to do domestic work.  
This World Children's Day, I humbly ask governments and other private sectors to show they've had ENOUGH of child hunger and malnutrition by ensuring that children get a balanced diet by educating our families on its importance.  
I ask the international community to provide safe farming inputs for families to produce different types of abundant food crops. This will enable children to receive a balanced diet. 
As World Vision raises children's voices in their ENOUGH campaign to end child hunger and malnutrition, it is my hope that our voices will be heard by decisionmakers and people in power … and that the pain children are facing will be addressed and reduced. 
Learn more about World Vision's ENOUGH campaign calling for world where every child enjoys ENOUGH nourishing food so they can thrive here 
Genoveva is a member of the Junior Council in her district, in Tanzania. Genoveva advocates for child rights and presents issues affecting children on radio and TV.  She is one of World Vision's Changemakers, children and young people around the world are taking action to create a safer world for themselves and their peers.
Subscribe to see more content like this