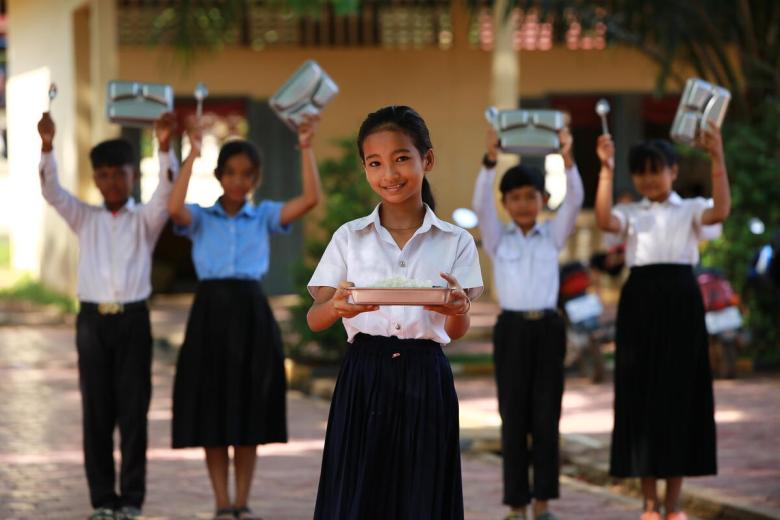 Schools out until national governments prioritise School Meals
This month,  heads of delegation came together in France to demonstrate their advancement in school meals, Amanda Rives shares how  Civil society organisations are joining together to continue to urge governments to take new and continued action to ensure every child has access to a nutritious school meal by 2030.  
In a world currently besieged by a global hunger crisis, the plight of millions of children hangs in the balance. Their nutrition, health, and education are at risk, and their futures are on the line.  
The World Food Programme's staggering statistics reveal the grim reality: 349 million people in 79 countries are teetering on starvation, and a heartbreaking 153 million are children under 18. Our response to this crisis will define their fate. 
The Reach of School Meal Programmes 
School meal programmes have long been a lifeline for many children, ensuring they receive the sustenance they need to learn, play,  and grow.  However,  The State of School Feeding Worldwide  report  further highlights differences between the rich world, where 60 percent of school children get meals, and low-income countries where only 18 percent receive school meals. 
Furthermore, while the recovery was rapid in most countries, the number of children fed in school in low-income countries  is still 4 percent below pre-COVID levels, with the biggest declines observed in Africa. This was despite low-income countries increasing their domestic financing for school meals by around 15% since 2020 to today. This discrepancy is a grave concern, especially in the face of the global hunger crisis, where these programmes are more critical than ever. 
School meal programmes go beyond addressing hunger -the emerging evidence on how school meals improve educational outcomes is astounding.  School meals programmes, thoughtfully planned and carried out also food system transformation, enhance cooking standards, and promote local procurement. Most importantly, they offer the world's most vulnerable children and their families a safety net.  
World Vision and School Meals Programming 
World Vision is at the forefront of efforts to promote and implement school meal programmes in humanitarian and development contexts.  Our multi-sector approach, integrating education, nutrition, health, and child protection, has proven to be an incredibly effective way to support vulnerable children. The impact on education outcomes surpasses other interventions, making it a wise investment for both food security and education. 
World Vision collaborates with various partners, including WFP, McGovern-Dole Food for Education, and Education Cannot Wait, to ensure the successful delivery of school meals. 
Furthermore, World Vision was one of the earliest partners of the School Meals Coalition, which sets the global agenda for School Meals Programming, focusing on building safety nets for the most vulnerable children by working across the Humanitarian-Development-Peace Nexus. We collaborate with governments and other partners in 17 countries to deliver school meals.  In many other places we are providing technical support and sharing of capacities through many complementary activities to provide daily school meals and help transition school meal programmes to government control.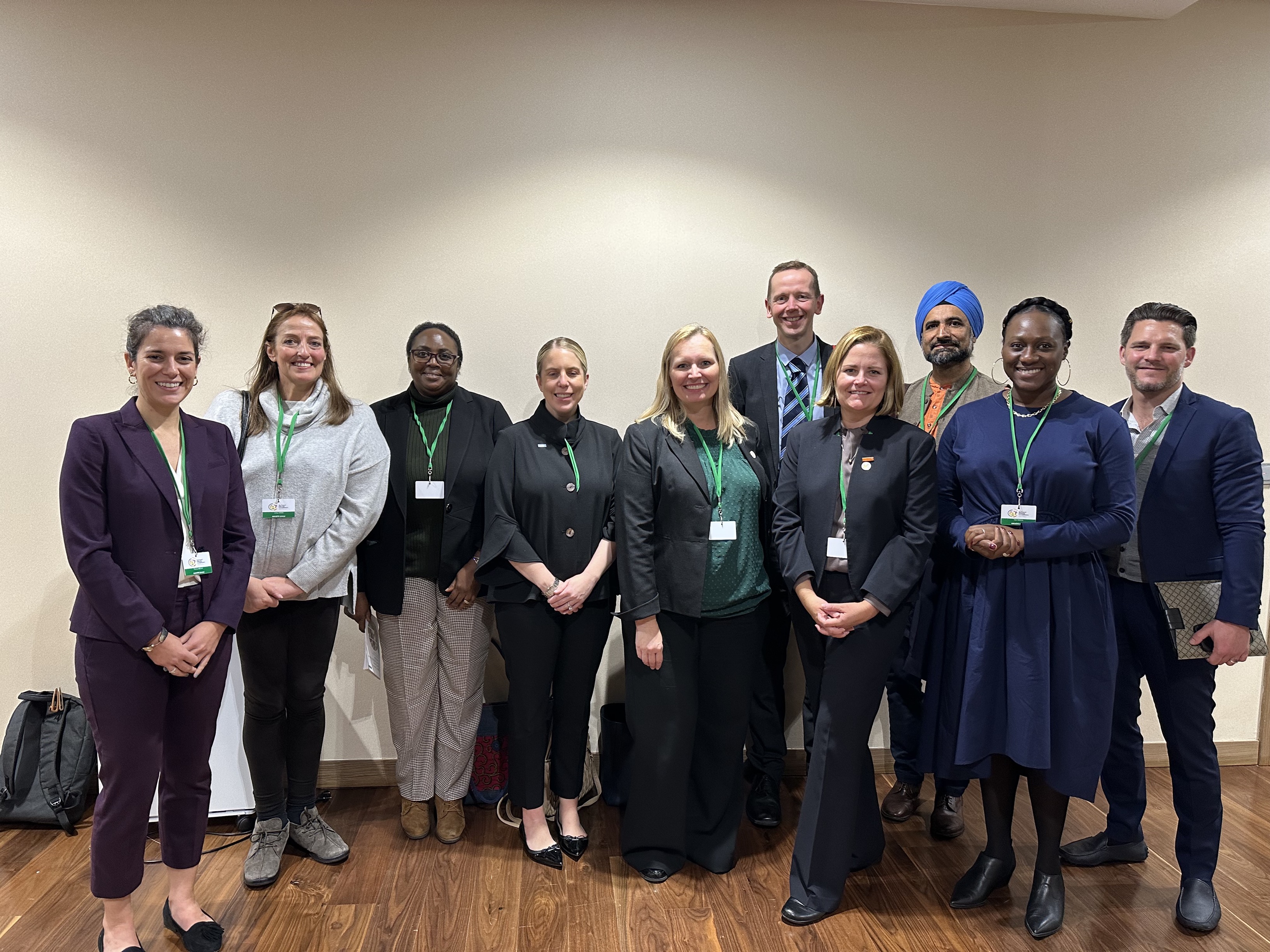 A Call to Action 
This month,  Civil society organisations joined  together to urge governments to take new and continued action. The School Meals Coalition Ministerial Meeting on 18-19 October in Paris offered a global opportunity to rally support and bring attention to this pressing issue. With 60 government members represented at the ministerial level and even more partners, the event provides a platform to ensure every child has access to a nutritious school meal by 2030. It's a challenge we must rise to for the sake of our children's future. 
 Our vision is a world where every child thrives, irrespective of their vulnerabilities. But dreams alone won't make it happen; we need action, and we need it now. 
We require more than hope to turn this vision into a powerful reality. We need unwavering commitment and, yes, funding – sustained, multi-year support that both launches new initiatives and magnifies the impact of existing ones. 
But let's be clear: the long-term sustainability of school meals hinges on the collective will, active participation, and financial commitment of national governments, supported and held to account by a robust civil society.  World Vision, our partners, and the signatories to the Call to Action are ready to go further in mobilizing and supporting civil society.    
Together, we can make this vision a powerful and lasting reality. Our children deserve no less, and the world demands no less. 
School Meals and World Vision's "Enough" Campaign 
Expanding school meals is a critical component of World Vision's Global Hunger Response and global campaign on Hunger and Child Malnutrition, known as "Enough." Learn More about the humanitarian response and campaign. 
Amanda Rives Argeñal is Senior Director, Senior Director of External Engagement and Resource Development at World Vision International. 
Subscribe to see more content like this