Clean birthing environment and hygienic practices are crucial to a mother's and baby's survival during and after birth. These protect them from infections that can cause debilitating illnesses, permanent disabilities, and even death.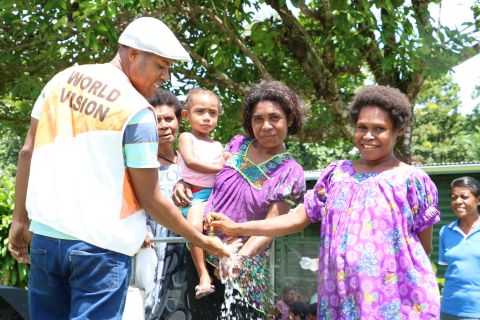 Clean water is fundamental to a clean environment. However, in Situm Health Centre located in the Nawae District of Morobe Province, Papua New Guinea, health workers, mothers, babies, and other patients have had many difficulties accessing clean water for hydrating patients, sanitising instruments, cleaning wounds, and bathing mothers and babies.
For many years, the clinic has had no water source, limiting quality treatment and care for patients, and exposing health workers and patients alike to the risk of infection. The Situm River runs near the clinic but due to the long dry weather, the river is muddy, if not dry, most of the time. Patients seeking treatment walk long distances to the clinic, lugging their own water containers.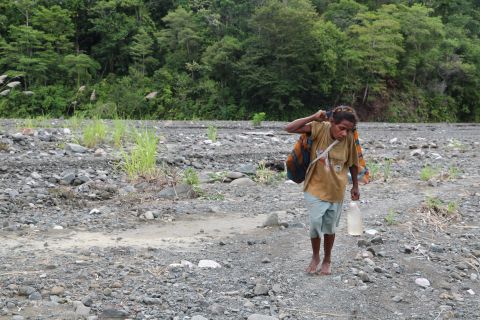 "It has really been hard to get clean water to wash the instruments for delivery during birth and prepare it for next delivery. It is even more challenging for mothers who give birth to wash and clean themselves up," shared Joyce Savinio, Officer in Charge of the health centre.
"The nearest water source is about 150 meters away from the clinic and it is a tiring task for the clinic staff to walk back and forth to fetch water," she added.
In March 2016, World Vision Papua New Guinea with support from the Australian Government's Aid Non-Government Cooperation Program (ANCP) and World Vision Australia worked with communities around the Situm Health Centre to construct a filtration dam which connected the clinic to a water source from the Musom-Tale village. World Vision also installed two water tanks and three water taps to ensure that clinic staff and patients have enough water supply for drinking and washing.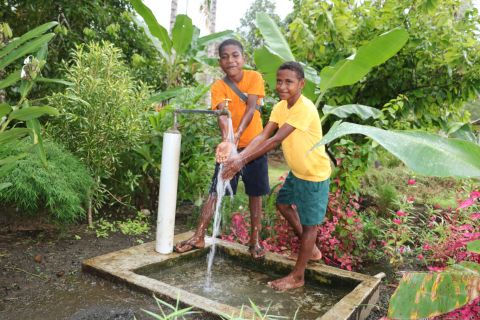 "Since the water connection was installed, more mothers from the nearby villagers and even from far distances now come here to have their babies delivered. We are able to serve the community more efficiently now that the water is connected to the clinic," said Joyce.
"The health workers are happier now that they are also benefitting from the clean water for their own use. This has also boosted their performance at the clinic to serve more patients without worrying about finding water anymore," she added.
"Many of the mothers who have delivered their babies at the clinic are grateful and pleased to use the water at the clinic to wash themselves and their baby after the delivery," said Joyce.
Twenty-year old Francica Mamblo is one of the many mothers who have given birth and benefited from the water supply.
"I'm grateful for what World Vision has done in our village and the clinic, which has greatly helped me during my pregnancy and delivery," said Francisca.
"My seven-month-old baby is healthy and we continue to come here for regular check-ups. We no longer have to carry our heavy water containers and bottle to walk here," said Francisca.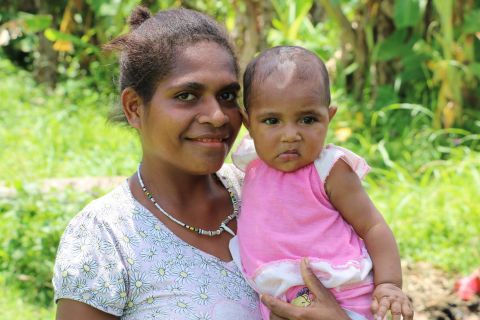 Around 19,600 people within the catchment of the Situm area access health services at the clinic. The clinic serves up to 200 patients every day. Most of those who come for services are mothers and their babies. From the time the water supply system was installed to date, a total of 113 healthy babies were delivered at the clinic without any health complications or issues. These babies and their mothers regularly come back to the clinic for post natal and neonatal check-ups to support their health and well-being.
---
Featured image: