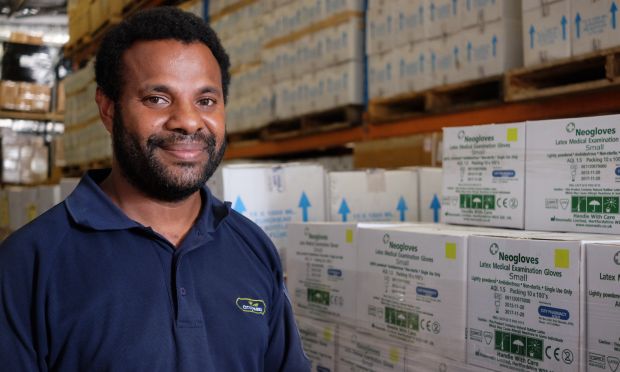 Policy initiatives that ensure availability of tuberculosis, malaria, and HIV drugs are central to the Papua New Guinea government's agenda. However, PNG faces gaps at all points of its procurement and supply chain quality management cycle – from product selection, to quantification, to procurement, to inventory management and to customer service.
The National Department of Health (NDOH) and World Vision, under the Global Fund Tuberculosis and Health Systems Strengthening (TB HSS) Grant, is working in partnership with the Australian Government's Department of Foreign Affairs and Trade (DFAT), United Nations Population Fund, and Sustainable Solutions (Sussol) to improve the pharmaceutical supply chain of the country.
In 2015, the health department, with support from World Vision, started installing in various areas of the country the mSupply, a pharmaceutical software designed to keep track of stocks. To date, mSupply has been installed in 38 area medical stores, provincial transit stores, hospital pharmacies and bulk stores, as well as hospital laboratories with a total of 95 government and non-government staff trained on the use of the software.
The expansion of mSupply in PNG has helped improve real time reporting of actual usage of drugs and other supplies. This supports stock taking and forecasting of health commodities, hence reducing the risk of oversupply and expired products.
"The software program is a very useful tool. It helps me with the management of stocks. I can track the supplies that are coming in, going out, and about to expire. This way, we avoid wastage. Good management of stocks makes it possible for people to get their medicine whenever and wherever they need it, which is all the more reason for us to do our work well," said Malcolm Sabak, Store Technical Adviser for Lae Area Medical Store (AMS) and one of many government officers trained on mSupply.