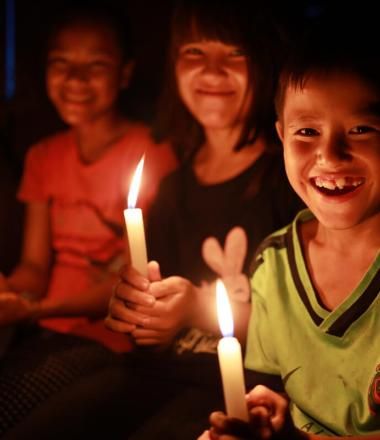 In pictures: Remarkable stories across Asia Pacific
Every child has a unique story to tell. Let us discover the power of change and transformation. We celebrate your support and commitment in reforming the lives of children, across Asia-Pacific. Let us amplify the voices of children and youth together.
Here are some remarkable stories that inspire and empower. Most of all, they bring hope, joy and justice for all children.
Because every child deserves life in all its fullness.
This Universal Children's Day let us advocate, partner and sponsor.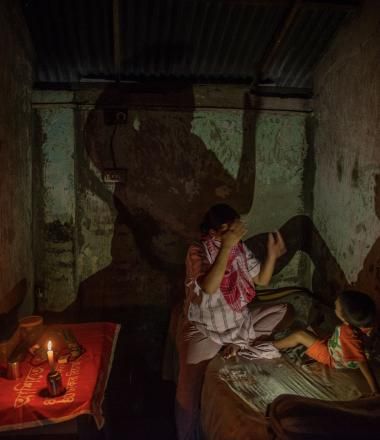 Education Shines Hope for Children in a Red-Light Area
By Jim Wungramyao Kasom, India
Lakshmi was sold into sexual slavery at the age of 15. She was brought to Siliguri by a friend in the pretence of offering a good job but ended up at the Siliguri Red Light area. Since World Vision India began working in the Siliguri red light area in 2018, Lakshmi has observed a significant transformation in the community. A few years back, it would have been impossible for Lakshmi to enrol Binsa in school because she had no birth certificate or documents required for school admission. World Vision India has been helping children like Binsa enrol in schools. "I'm stuck in the red light area, and I can't change that. But I want my children to move out from here and have their own life," says Lakshmi.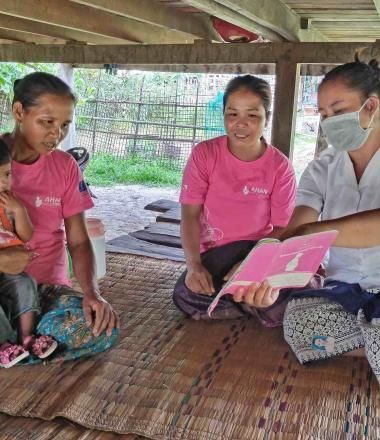 Free from malnutrition: a new life begins for 2-year-old Ladda
By Nicolas Charlassier, Laos
Ladda, two years old, was malnourished. "If we didn't do anything at that time, she would have died," says Lammone, a health professional at the Atsaphone district health office in Savannakhet province, Lao PDR. Like Ladda, over 6,300 Lao children under five years old and their families benefit from the Accelerating Healthy Agriculture and Nutrition Project (AHAN) Project's intervention and can dream about a brighter future, free from malnutrition. Now 27 months old, she is 74.2 centimeter tall and weighs 7.9 kilograms. Ladda thrives and shows signs of normal growth. The little girl can now start enjoying a new life with loving and supportive parents.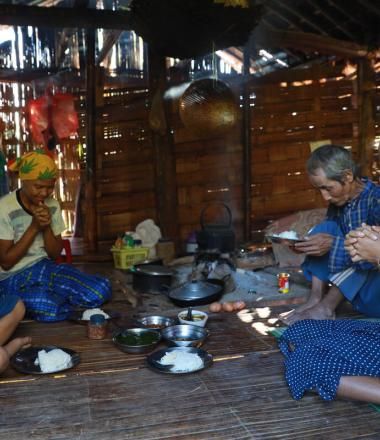 Fighting Hunger and Feeding Hope for the Future
By Saw Moo Kale, Myanmar
U Kyar Hpu, 61, and his wife, Daw Nar Yi, 46, had challenges meeting their daily needs with four children. They do hillside farming and odd jobs to make a living. However, the hillside farming business didn't do well before, and nutritious meals were out of our reach. "We had to struggle very hard to make ends meet, and we couldn't afford for agricultural inputs necessary for farming," says U Kyar Hpu. Thanks to World Vision Myanmar's livelihood project, they've grown their produce. "We're delighted to see our paddy field growing successful in front of us."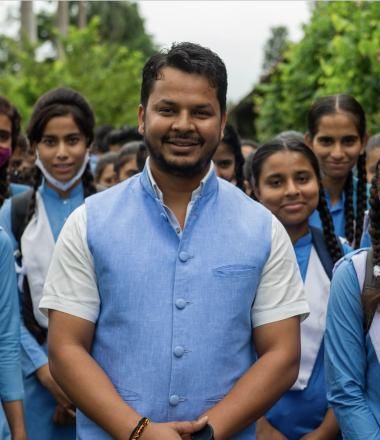 Giving girls a safe and bright future
Manjeri Mridula Narayan, India
Children and adults reach out to Neeraj when he visits the villages because they trust his work and believe he will truly help them. Since he became the village lead a year ago, Neeraj has placed CCTV cameras (Closed Circuit Television cameras) in the villages to make girls and women feel safe. He initiated training on organic farming to help poor farmers cultivate better and has also actively been helping youth find jobs or providing them with entrepreneurial loans. Neeraj ensures that none of the villages under his care faces a shortage of water and electricity. Today, besides helping thousands of people in his hometown, Neeraj is also a proud World Vision sponsor of a little girl from an urban slum in Delhi.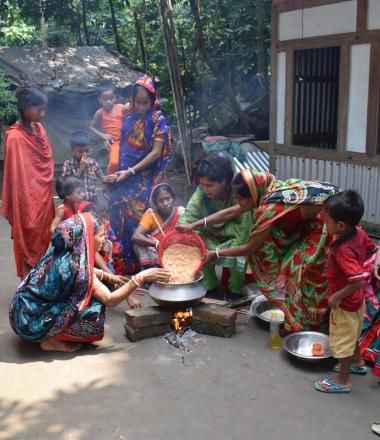 Beating malnutrition in Suagram
By George Sarkar, Bangladesh
When World Vision entered Suagram, severely malnourished children were identified through a household survey. Positive Deviance/Hearth (PD Hearth) interventions, a behaviour change program designed to rehabilitate underweight and wasted infants without medical issues, sustain their rehabilitation, and prevent future malnutrition, were offered to mothers by World Vision. Despite their scant circumstances, some parents managed to raise healthy children. The cornerstone for this initiative was identifying and understanding what those "positive deviant families" were doing differently in their feeding, cleanliness, caring, and health-seeking habits than parents of malnourished children in the same community. Because mothers practice healthy behaviours, children are now practising proper hygiene.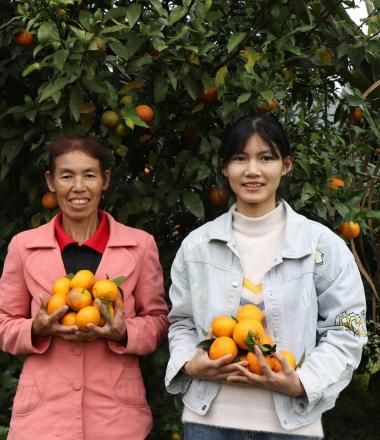 Promoting ecological agriculture
By Addie Liao, Pamela Heng, Cleo Brookhart, China
World Vision promotes ecological agriculture in the village where Nian lives. Her father has mastered the technology of enzyme production and composting by participating in World Vision's training program. He has also learned about biodiversity, planting grass around his orchard to moisturise the soil and reduce pests and diseases. Nian's parents now understand the concept of ecological planting and have already grown their grapefruits, mandarin oranges and mulberries into the environmentally friendly way."World Vision also helped my parents learn about ecological agriculture to grow fruit using organic fertiliser. With my parents at home and eating healthy foods, I feel happy. This way, they won't have to be migrant workers living in a far-away city," she said.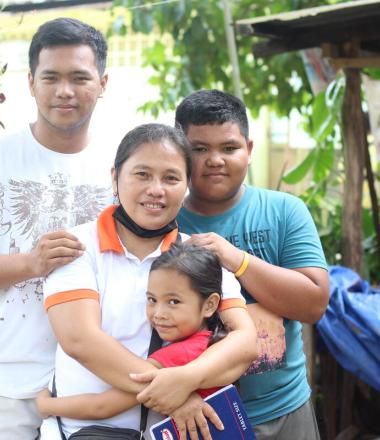 From a jar of salt, a mother strives hard for her family's fate
By Mong Jimenez, Philippines
Zenen, 46, opened her store and only saw a jar of salt left to be sold. Her family had consumed most of their store's products because they had nothing else to eat. With World Vision's support, she was introduced to community savings, where she learned how to manage their family's income and invest it in livelihood and businesses. After a year of saving, she was loaned money for her farming needs. She bought seeds, fertilizers, plant medicines, and paid labour. Their first harvest was bountiful that they were able to increase their saving."I believe I survived all of that struggle because I held on to my inspiration which is my children. They are my life and my strength," Zenen shares.