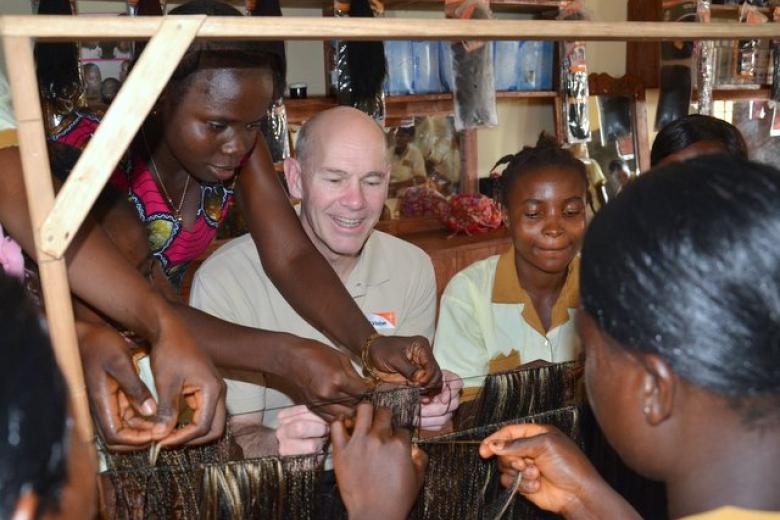 Welcoming the stranger
Thursday, July 18, 2013
World Vision was pleased to be among the contributors to a United Nations High Commission for Refugees (UNHCR) document encouraging religious communities to welcome refugees and displaced people.
Antonio Guterres, the High Commissioner for Refugees, told UNHCR staff that "Welcoming the Stranger" should be used "as a point of departure to deepen dialogue and cooperation with faith leaders, faith based organisations and local faith communities."
World Vision experts contributed to the language in the document, and our "Biblical Principles for Humanitarian Workers" were used as a supporting document.
One of World Vision's strategic roles is to provide a link between communities of faith and those who share our mission to the world's most vulnerable children.
In a world in which 17 out of 20 people have a religious world view, World Vision is often sought out as a partner by those who realise they need to work with faith institutions.
World Vision stands for a truly transformational approach to poverty and injustice which takes account of a person's whole life—their health and education, their income, their value as a person, and the chance to experience God's love.
Our Christian identity also serves us well in our local projects. Earlier this year in Senegal and Lebanon, I met people in Muslim communities who chose to work with us because of our respectful Christian worldview and our shared passion for justice and mercy.
Travelling in Sierra Leone last month, I was reminded how powerful our whole-person view of well-being can be.
During and after the vicious war in that country, World Vision supported a brave and energetic woman named Hawa Komba. She set up an organisation which to this day supports hundreds of girls and women who have suffered unimaginable physical and sexual abuse.
Hawa Komba sews while Kevin Jenkins looks on. 
Ms Komba, whose organisation now continues without our financial support, was a Bob Pierce Award winner in 2006, and enthusiastically endorses the way in which we reinforced the Christian foundation of her work.
"God gave me a passion for these women, but not the financial resources," she told me. "World Vision was there for us at the right time, and they believed in what we were doing."