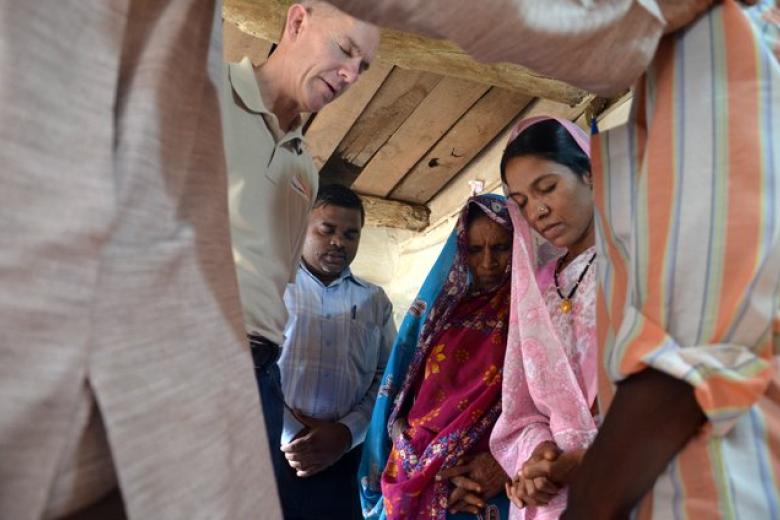 When faith speaks to power
Monday, January 28, 2013
You don't expect matters of faith to be high on the agenda when world leaders gather in a time of economic uncertainty and global crises.
But at this year's World Economic Forum annual meeting in Davos, religion and spirituality did make some inroads.
Around six out of seven people in the world adheres to a religion, and a good proportion of the remainder acknowledges some kind of higher power. The world's political and economic leaders need to take better account of the values, morality and interests of those whom they serve.
In 2012, the World Economic Forum established a Global Agenda Council on the role of faith. It's an advisory group composed of representatives of many religions and none. It was welcomed by many at the annual meeting, and there were good discussions about how the faith community can fruitfully engage members of the World Economic Forum.
Belief transforms the heart and can bring wholeness in broken lives. 
During the annual meeting, a small group met to talk about what faith means in their lives.  Some said that it infuses life with meaning and provides a sense of destiny.  One commented, "Faith speaks not only to the kind of person you would like to be, but to the kind of person you are called to be."
In a session called the 'Faith Factor', there was general agreement that religion is a powerful force.  While this force is sometimes divisive, there are many examples of faith transforming for good, fostering miraculous examples of forgiveness and tolerance. Honest dialogue between people of different religions builds bridges of peace and respect.
Perhaps the most crucial need is to humbly articulate the theology of 'the other' better, especially in our collective relationship with the most vulnerable. That will ensure that the World Economic Forum's consideration of the role of faith will be an interesting journey with a positive destination.