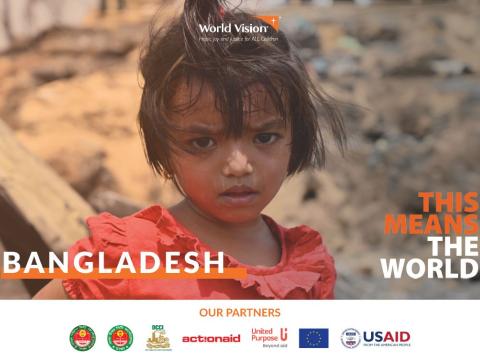 Disaster risk reduction work in Bangladesh
Friday, September 16, 2022
World Vision International – Bangladesh supports community, various groups, and micro project to be resilient from disasters and impact of climate change with a focus on disaster preparedness, community capacity building, vulnerability reduction, and early warning system development. Our target is to reach 14.4 million children by 2025 through disaster risk reduction initiatives.   
PRIORITIES
1. Link work across all ministry mandates – development, disaster management, and advocacy – to address root causes of vulnerability and utilise external engagement to help build institutions, networks and partnerships
2. Adapt response capability to disasters happening simultaneously with greater intensity, magnitude, severity, and scale
Visit World Vision International - Bangladesh website to learn more about the comprehensive development programme implemented by World Vision International - Bangladesh.