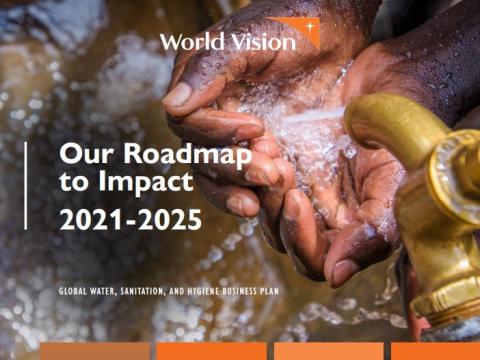 Our Roadmap to Impact 2021-2025: WV Global WASH Business Plan (Full Version)
Wednesday, January 12, 2022
World Vision's 2021-2025 Global WASH Business Plan defines our commitments, investments, and programmatic intentions for our work in water, sanitation, and hygiene programming over the next five years. The business plan demonstrates our projected contributions toward the WASH sector at large in the critical work of achieving the U.N. Sustainable Development Goal 6 — clean water and sanitation for all.  
Co-created by World Vision WASH staff across 41 National Offices and 6 regions, and informed by the local community and district leadership, global and regional technical experts, partners, stakeholders, and catalytic donors, this business plan lays out a global strategic vision for WASH programming at World Vision. 
Download the full report here.