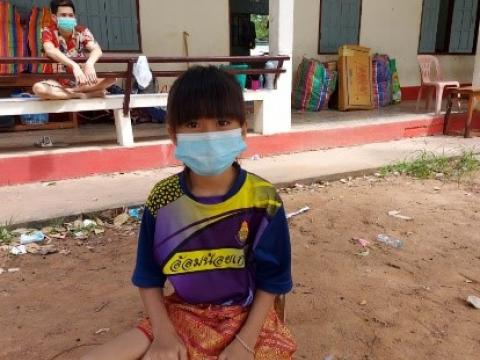 World Vision Laos Emergency and COVID-19 Response Situation Report September 2021
Friday, September 17, 2021
Response Highlights:
4,836 people

(

2,360 women) in Savannakhet quarantine

centers

with 163,275 meals provided

2,851 people

(1,350 women) in Saravane quarantine center

with 70,171 meals distributed.

These included 257 children (121 girls), 45 pregnant women and one person with disability.

All returnees were provided with 3 nutritional meals a day during their 14 days-of quarantine. During this reporting period, 2,148 COVID-19 cases were detected at the quarantine centers during routine screening procedures, and vaccination of returning migrants is crucial and supported in order to minimize the community transmission risk.