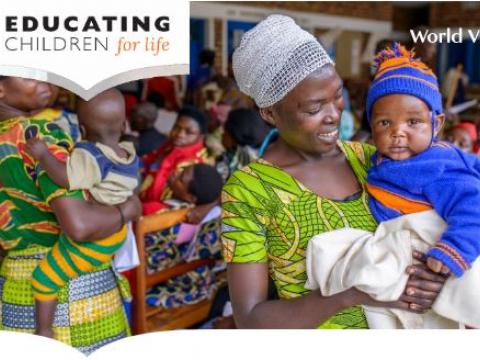 Go Baby Go Fact Sheet
Friday, March 3, 2017
Building a strong foundation for lifelong health, learning, and wellbeing
Our aspiration for all children is for them to be "Educated for Life," from birth all the way through and beyond adolescence. This life-cycle approach at the heart of World Vision's Education strategy enhances learning outcomes by integrating physical, cognitive, social, and emotional support across each phase of a child's development—especially for the most vulnerable.
Given that 80 per cent of the brain develops in the first three years of life, World Vision's Early Childhood Development (ECD) programming encompasses a child's life from pregnancy to six years, to ensure children reach their full developmental potential.
In the earliest years of life, children's brains can form 1,000 neural connections every second— connections that are the building blocks of a child's future. But those connections can be interrupted if a child is poorly nourished and nurtured, if she isn't stimulated properly, or if she isn't protected from violence. Thus, World Vision endeavours to facilitate multi-sectoral ECD interventions for vulnerable families
Download our Go Baby Go fact sheet to learn more.