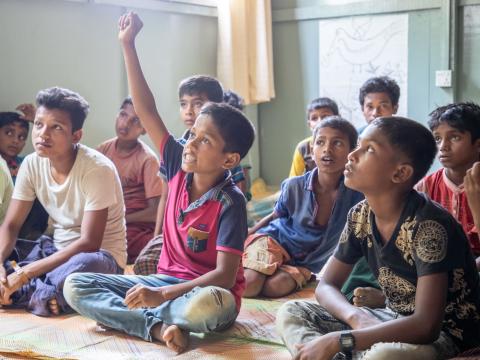 Infographic: Education
Wednesday, June 19, 2019
Nearly half of the 540,000 children ages 3-14 living in the world's largest refugee camp do not have access to education. Of these, 343,000 children need immediate child protection assistance. They face serious risks, including psychosocial distress, neglect, abuse, separation from caregivers, sexual violence, child marriage, child labour and trafficking. Girls are particularly vulnerable to child marriage, sexual exploitation, abuse and neglect.
A reported 97 percent of all adolescents and youth age 15-24 also lack any kind of education or vocational training. Education and skills training opportunities are limited in the camps and there is no standardized curriculum or training certification available.
To address this, in partnership with UNICEF, World Vision is providing integrated child protection and basic informal education services to children and adolescents across the camps.