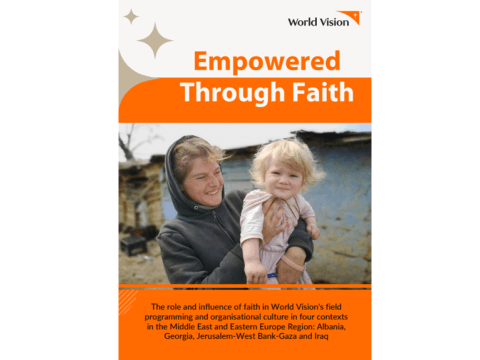 Empowered Through Faith
Wednesday, May 31, 2023
To build evidence to support the ongoing impact of Faith and Development (F&D) interventions as part of integrated programming in the Middle East and Eastern Europe, World Vision undertook unique and timely research to explore to what extent F&D evidence-based models and associated activities influence core well-being outcomes in girls and boys, such as life skills and resilience, as well as parenting skills in caregivers.
The research further explored the impact of World Vision Christian identity on the organisation's culture and the impact of partnering with faith leaders to address the root causes of children's vulnerability.
Download and read what the organisation unlocked in terms of insights, the conclusions that were drawn and a set of strong actionable recommendations.