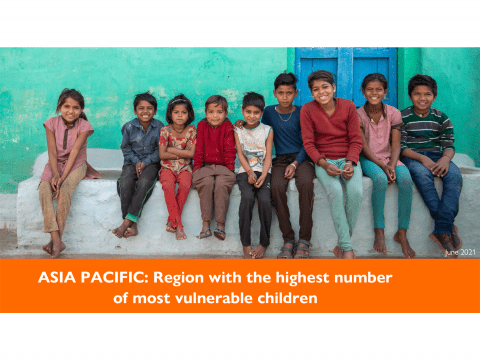 Factsheet - World Vision Asia Pacific
Friday, June 25, 2021
World Vision has more than 70 years of experience in the Asia Pacific, working with communities, donors, partners, and governments to create opportunities for better futures for vulnerable children…even in the toughest places. Apart from being the most disaster-prone, this region has the highest number of most vulnerable children in the world.
Currently, we work in 18 countries in the Asia Pacific, reaching out to thousands of communities through 577 programmes.
 
Together, with supporters like you, in 2020, we impacted the lives of 16.7 million people, including 10.3 million children across the Asia Pacific.